According to Marseilles public prosecutor Brice Robin, Germanwings first pilot Andreas Lubitz deliberately crashed flight 4U 9525 into the Alps in Southern France Tuesday morning.
Lubitz, 28, is from Montabaur, Germany. He is a German national with no known ties to terrorist groups. The Telegraph found a photo of him: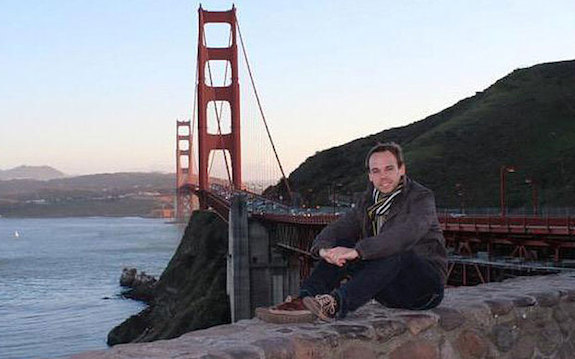 He was by far the less experienced of the two pilots. Via the Telegraph, first pilot Patrick S (how he is being identified in the press) had flown for Germanwings and its parent company Lufthansa for 10 years and logged over 6,300 hours of flight time. Meanwhile Lubitz had joined Germanwings straight from flight school in 2013 and had only 630 hours of flight time under his belt.
Lubitz was a member of the LSC flight club, which issued a death notice Thursday morning describing him as an avid flyer. "Andreas became a member of the club as a youth to fulfill his dream of flying," the club said. "He fulfilled his dream, the dream he now paid for so dearly with his life." (Presumably this was issued before this morning's press conference.)
According to the mayor of Montabaur, Lubitz also kept a residence in Dusseldorf.
Per Robin, Lubitz was alone in the cockpit after Patrick S left, probably to use the restroom. Patrick S then tried unsuccessfully to get back in, but received no answer from Lubitz, who allegedly began to manipulate the plane's controls to cause the descent. Robin said Lubitz's breathing could be heard on the black box recording up to the moment of impact, but the first officer sent no distress signal.
Robin pointedly refused to use the word "suicide" with regard to Lubitz's motives.
Watch a segment on him below, via CNN:
[Image via Lukas Rebec / Shutterstock.com]
——
>> Follow Evan McMurry (@evanmcmurry) on Twitter
Have a tip we should know? tips@mediaite.com