The gunman behind the horrific Munich shooting yesterday that left nine innocent people was only 18 years old. So what do we know about Ali Sonboly?
Well, as the Munich police explained today, Sonboly "was obsessed with shooting rampages," particularly the 2011 terrorist attack in Norway when Anders Breivik killed dozens of people. The Munich attack took place 5 years to the day after that attack.
One of the items they found when they searched his things was the book Why Kids Kill, as well as other materials related to mass shootings.
The Telegraph has posted this photo of Sonboly: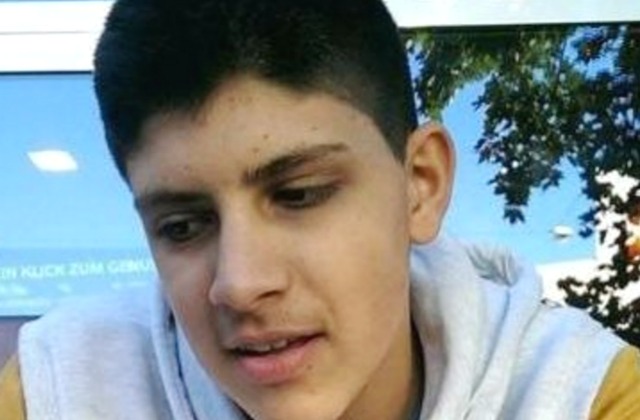 Sonboly, according to the police, used someone else's Facebook page to lure people to the McDonald's where he murdered those people and injured others.
According to The Guardian, Sonboly was not a very outgoing person:
The 18-year-old was known to neighbours and schoolmates as a chubby loner who was shunned by classmates and shunned his local community in turn, rarely seen unless he was out on a paper round delivering a local free-sheet.

He had sought treatment for depression and psychiatric problems, police revealed after he shot nine people in cold blood, then killed himself. But his transformation into a violent killer still stunned those who had watched the uneasy teenager grow up.
People who knew him have described him as "shy" and "lazy." One said, "He had a job distributing a free newspaper, Münchener Wochenblatt, but I often saw him rather than deliver them, throw them all away into the garbage bin."
As for specific motivations, CNN reports the police haven't discovered much on that front yet:
Speaking at a press conference in the southern German city Saturday, police officials said the 18-year-old lone attacker — who died of a self-inflicted gunshot wound — had no political motivations, and no references to religion had been found in documents in his home.
And then there are these accounts:
6. Neighbors say he lived with his parents and younger brother on the 5th floor in a modest apartment. He had a paper route after school

— Rukmini Callimachi (@rcallimachi) July 23, 2016
7. One 14-year-old resident of the building who went to the same high school as the shooter said that he had been severely bullied in school

— Rukmini Callimachi (@rcallimachi) July 23, 2016
8. She claims that he had an altercation several months ago with a classmate at school and threatened to "go on a shooting rampage."

— Rukmini Callimachi (@rcallimachi) July 23, 2016
13. Neighbor whose son was close to shooter shared image of Ali Sonboly when he was young. Described as loveable boy pic.twitter.com/xIxCs3Wvrr

— Rukmini Callimachi (@rcallimachi) July 23, 2016
Have a tip we should know? tips@mediaite.com
Josh Feldman - Senior Editor