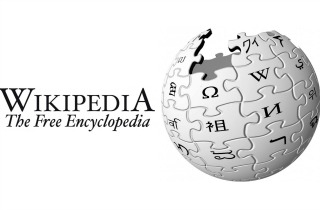 The Wikimedia Foundation, the company that owns Wikipedia, is filing a lawsuit (along with several rights groups) against the head of the NSA, Director of National Intelligence James Clapper, his office, Eric Holder, and the Justice Department for the NSA violating its rights and the rights of its users.
Wikimedia announced the lawsuit on its blog today. Founder Jimmy Wales said, "We're filing suit today on behalf of our readers and editors everywhere. Surveillance erodes the original promise of the internet: an open space for collaboration and experimentation, and a place free from fear."
The target here is the NSA's "upstream surveillance," which the lawsuit defines as "tapping directly into the internet backbone inside the United States… [and] seizing Americans' communications en masse while they are in transit."
Wikipedia is concerned about the NSA snooping on its own staff communications and its users' activities. For example:
Seizing and searching Wikimedia's communications is akin to seizing and searching the patron records of the largest library in the world—except that Wikimedia's communications provide a more comprehensive and detailed picture of its users' interests than any previous set of library records ever could have offered.
Wikimedia says they collect as little user information as possible, and the surveillance the NSA is conducting "invades the privacy of Wikimedia, its staff, and its users, and it violates their right to control those communications and the information they contain."
You can read the lawsuit here [PDF].
[h/t CNET]
[image via screengrab/Wikipedia]
— —
Follow Josh Feldman on Twitter: @feldmaniac
Have a tip we should know? tips@mediaite.com
Josh Feldman - Senior Editor