Winter Olympics Broadcaster Defends Slow-Mo Replay of French Skater's Wardrobe Malfunction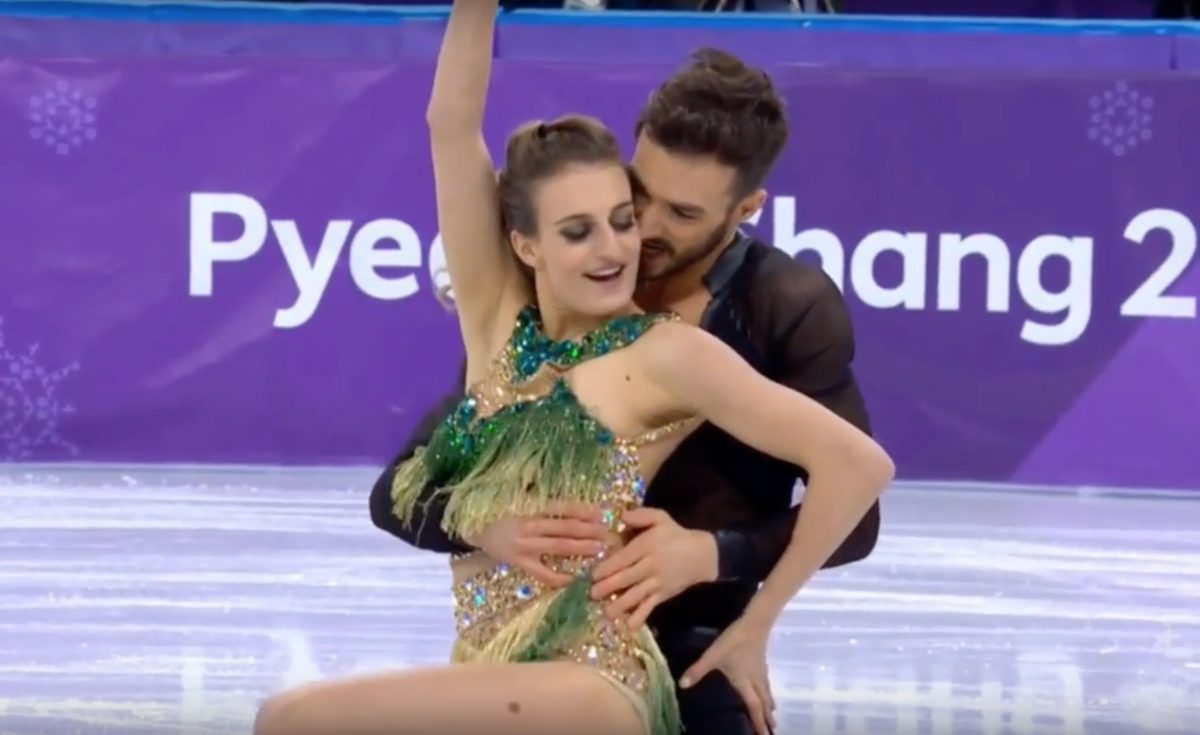 The Olympic Broadcasting Service (OBS) is facing a lot of questions today after they highlighted an unfortunate incident during a French ice dancer's performance in South Korea.
Skaters Gabriella Papadakis and Guillaume Cizeron attracted major attention recently, after Papadakis' costume became unfastened and she had a nip-slip during the routine. The two managed to get through their performance, but Papadakis told reporters about how the ordeal is a source of embarrassment and distraction for her.
"I felt it right away and I prayed," Papadakis said, according to The Guardian. "It was pretty distracting, kind of my worst nightmare happening at the Olympics. I told myself: 'I don't have a choice. I have to keep going.' And that's what we did."
As it were, the OBS decided to air a slow-motion replay of the incident in the arena and for the 100 countries tuned into their Winter Olympics programming all over the world. They also put up a tweet pointing out the incident, though the digital footprint on Sporting News indicates it has since been taken down.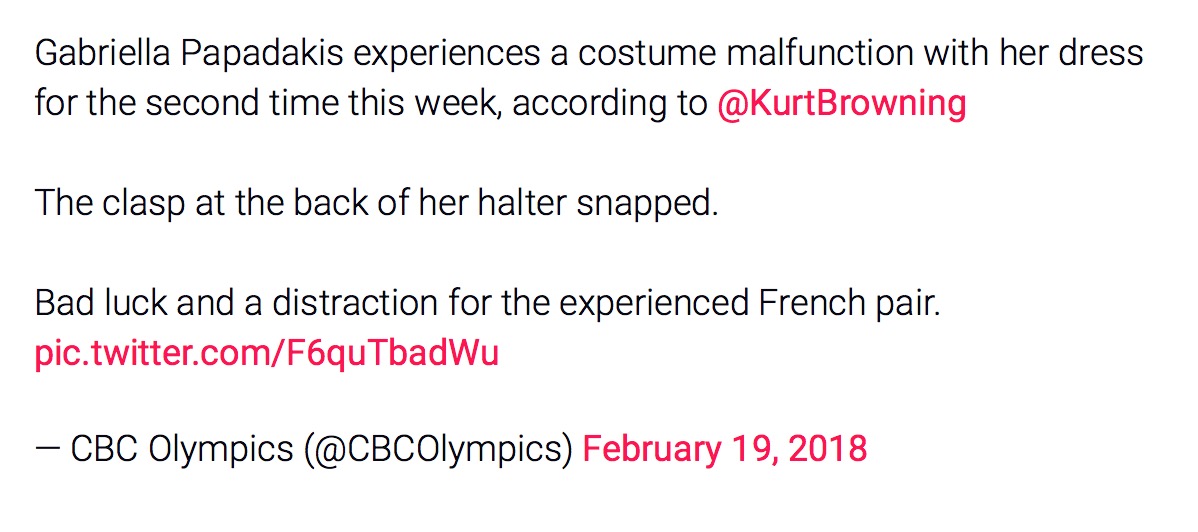 The OBS fielded questions about this, and they told USA TODAY Sports that they were standing by their decision, saying it "covers athletic performances and followed our standard transmission of replays as we have with every other athlete and this includes the finale of the performance."
By contrast, NBC says they have amended their coverage of the incident to spare Papadakis from further distress.
"Our coverage of ice dancing was live tonight. Once a competitor's brief wardrobe issue became evident, we purposely used wider camera shots and carefully selected replays to keep the issue obscured. We have edited the video for all television encores and online replays."
[Image via screengrab]
— —
>> Follow Ken Meyer (@KenMeyer91) on Twitter
Have a tip we should know? [email protected]