Woman Receives Death Threats After Heroically Drafting Anti-Kardashian Petition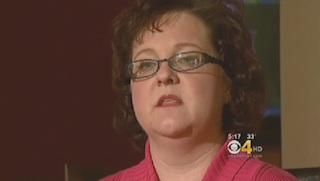 We are living in the Matrix; a world where reality is not really real and sinister agents of our oppressors lorde over us with the ability to constantly change their physical shape with the speed of a needle or surgeon's knife. And, like the movie The Matrix, some brave souls are trying to set us free. However, just as in that film, some poor fools don't want to escape their captivity. They prefer the ease that comes from a life in their gelatinous cocoon, surviving only on the recycled human waste and detritus that is celebrity culture. These people, like the character Cypher, would rather kill the heroes than ever have to live in a world of actual substance.
That is why a heroic Denver woman is receiving death threats after making a petition to get rid of the Kardashians.
Recently, after the dissolution of Kim Kardashian's wedding, the blinds came off the eyes of many human prisoners. Finally they saw the truth. They realized the secret that had been staring them in the face for so long, hidden in plain sight. They discovered that "Hey, the Kardashians are kind of dumb, huh?"
One of these people, a Neo for our world, is Denver's Cyndy Snider. She made a petition on GoPetition.com which asked plainly for our release from the Kardashian's evil, plastic grip. Within two weeks, it had 90,000 signatures. Unfortunately, the useful idiots of the world were quick to try to derail her good mission. She has now received overnight security due to numerous death threats from sad, sad, stupid, sad, misguided souls.
We implore Snider to be strong and carry on. She is doing the Lord's work here. Especially if, like The Matrix movies, this whole thing turns into some weird Christ parable.
Watch a news report on Snider's plight from local KCNC below. It doesn't feature any crazy bullet time effects. But it does feature…the truth.
Have a tip we should know? tips@mediaite.com