Yelp Not Actually Suing South Park for $10 Million After Satirical Story Goes Viral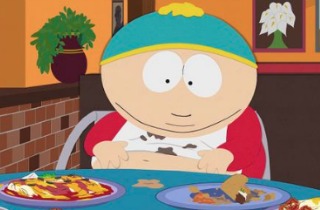 A recent satirical article that suggested Yelp was suing the show South Park for $10 million found its way to viral glory, creating widespread misunderstanding. The article suggested that the restaurant review site was reacting to being poked at during a recent episode.
Throughout "You're Not Yelping", Cartman turned Yelp users into a fanatically-violent movement after the cartoon town's restaurants fight back against presumptuous critics who use the site in order to get preferable treatment. NBC.com.co (which is definitely not NBC) wrote a satirical article featuring a false statement from the site, saying that it was slanderous of the show to paint Yelpers as "trying to get free food and using racist slurs on little Mexican children."
The article also featured an equally snarky (and fake) response from creators Trey Parker and Matt Stone.
"We've taken a hard look at the information presented to us, and after reviewing it, we have given Yelp and their lawsuit only one star," the statement wrote. "Their lawyers delivered us legal documents in a very unprofessional manner; not bothering to smile or even a quick handshake."
Last night, Yelp posted on Twitter that the story was absolutely untrue:
As Abraham Lincoln once said, you can't believe everything you read on the internet. #Satire #ItsAJoke #Chill pic.twitter.com/4G1BwCgwAZ

— Yelp (@Yelp) October 21, 2015
Maxim also received a statement from the site, making it doubly certain that Yelp has "no interest in legal action against the fantastic team that makes the South Park magic happen."
[h/t Eater]
[Image via twitter]
— —
>> Follow Ken Meyer (@KenMeyer91) on Twitter
Have a tip we should know? tips@mediaite.com