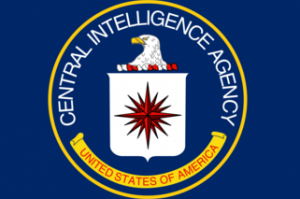 The CIA has a division known as the Office of Public Affairs. Its job is to work with journalists and creatives on movies and projects, but often, what the OPA actually does when it provides its "support" is unknown. There are very few records of actual meetings held or resources provided.
There are some records available, though! Those records tell us which movies and shows got that "support." Well, they tell us a few of them. Here they are, according to VICE, which filed the Freedom of Information Act request:
Film: Argo
Film: Zero Dark Thirty
Novel: The Devil's Light
Television show: Top Chef Covert Cuisine
Television show: Covert Affairs
Documentary: Air America: The CIA's Secret Airline
Documentary: The Secret War on Terror
The website for the entertainment liaison lists the goal of providing support to projects as aiding in the creation of "an accurate portrayal of the men and women of the CIA, and the skill, innovation, daring, and commitment to public service that defines them."
Ultimately, according to VICE, there were two different investigations performed to determine if the CIA got too cozy with the filmmakers who produced Zero Dark Thirty, which was about the mission to capture Osama bin Laden. It was discovered that the filmmakers had been given unprecedented access to CIA records after they showered certain CIA employees in gifts.
In spite of their seemingly deep level of involvement in the film, the CIA still wasn't thrilled about how some of the scenes turned out. They later went on the record to say that the movie was just a dramatization and had nothing to do with real life.
Click over to the full piece to learn how Top Chef plays into all of this.
[image via screengrab]
For more from Lindsey, follow her on Twitter.
Have a tip we should know? tips@mediaite.com