Interview With Cable News Veteran David Shuster: 'The Media is Toast' if Trump Loses in 2020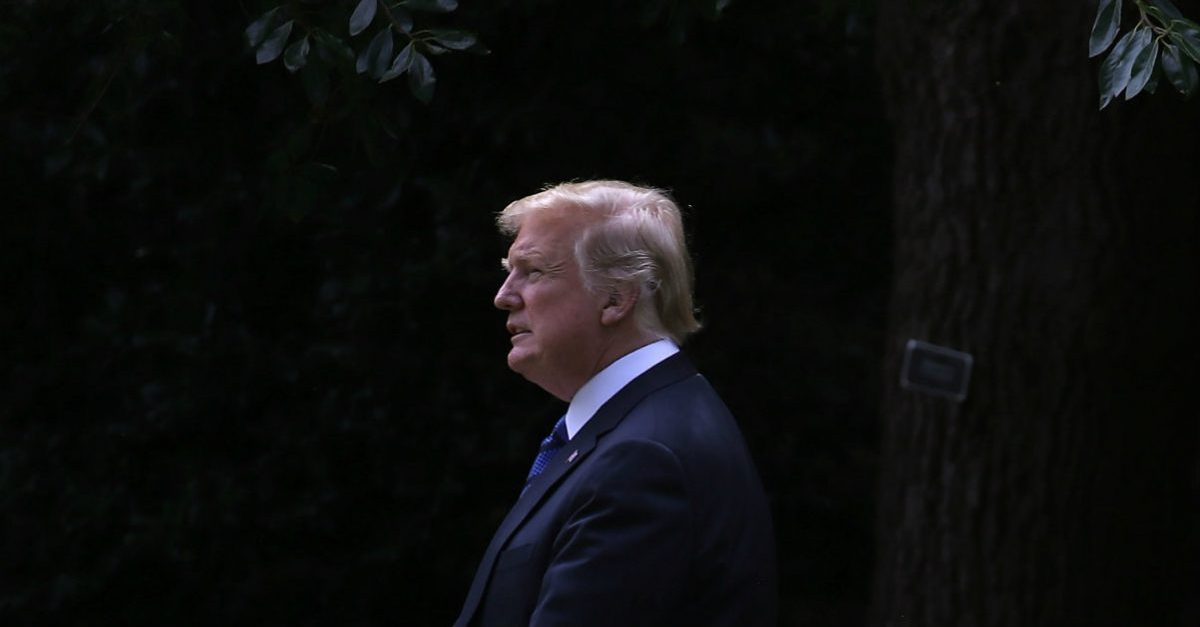 I have done more than my share of compelling interviews in my career, but I doubt any has had a stronger combination of being both surreal and enlightening than the one I did this weekend with cable news veteran David Shuster for my Trump-focused podcast. Shuster, who has worked at nearly every cable news network, including CNN, Fox News, and MSNBC, recently left his position at the I-24 network, where he was the managing editor and primetime anchor.
What made this 45-minute discussion feel so strange is that it was the first time Shuster and I had done an interview together since we did two extremely contentious TV spots on MSNBC, on the same day, just over ten years ago (an event we revisited in a way which legitimately shocked me). It was fascinating because Shuster unleashed on several important topics related to how the news media has radically changed since then, and how that evolution has played a key role in how Donald Trump became president, has maintained his political support, and why he may very well get reelected.
Some of the most interesting highlights from the interview include:
Shuster, who covered John McCain's "Straight Talk Express" daily during the 2000 presidential campaign, theorizing about how McCain, if he was still alive today, would be taking his friend Lindsey Graham to the woodshed over his over-the-top support for Trump, especially with regard to the Mueller investigation.
How he "does not recognize" the current Fox News Channel compared to the network he worked for during Bill Clinton's administration and thinks only a couple of Fox personalities have any "self-respect" remaining.
His comparison of how Fox News covered the Ken Starr investigation into Bill Clinton very differently from how they are muting their coverage of Robert Mueller's report on Russian interference into the 2016 election.
How the changing nature of the news media directly helped Trump get elected.
How and why the adversarial TV interview is almost extinct.
How Trump's cultivation of a cult following is not all that different from the current business model for cable news television.
Whether the liberal news media will try to turn Pete Buttigieg into Barack Obama 2.0, and how his homosexuality impacts the media's coverage of him.
Why he agrees with the Trump that the "media is toast" if the president is not re-elected.
This last point, one on which Shuster and I agree, may be the most important of our discussion. We differ on how this perverse self-interest that even the liberal mainstream media has to keep a man they despise in office might manifest itself, but the reality is that this dramatic conflict of interest clearly exists.
Given the extreme vulnerabilities in the greatly weakened media system which Trump already exploited in order to get nominated and elected in the first place, it would be extremely naïve to presume that, especially if the economy doesn't get ruined by Trump's foolish tariff gambit, much the same thing wouldn't happen again. After all, by making sure Trump is defeated (assuming the news media even still has a such a power), they would be insuring massive layoffs for their own industry and, at best, force themselves to actually go back to doing a lot more real reporting and actual work.
If you care about how the cable news media system really functions, and more often doesn't, the entire interview with Shuster is well worth your time. Here are two links where it can be accessed directly:
John Ziegler is a senior columnist for Mediaite. He hosts a weekly podcast focusing on news media issues and is documentary filmmaker. You can follow him on Twitter at @ZigManFreud  or email him at johnz@mediaite.com
[Photo via Mark Wilson/Getty Images]
This is an opinion piece. The views expressed in this article are those of just the author.