GOP Senate Candidate Corey Stewart Got Very Racist About NFL Players at 2017 Event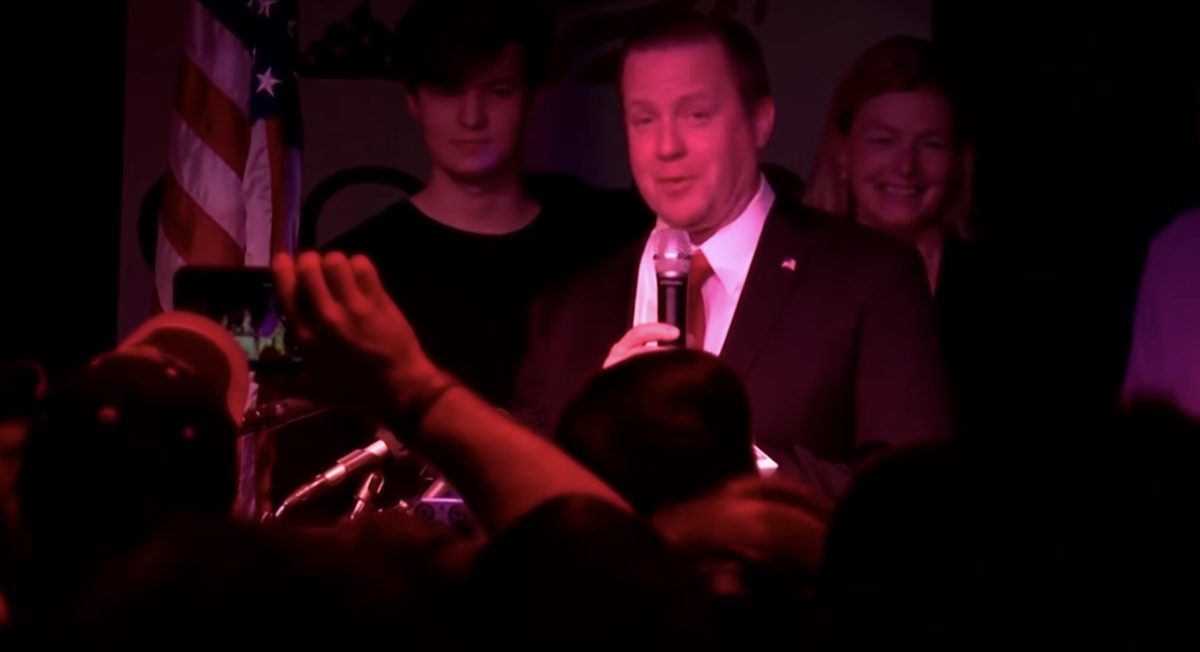 Corey Stewart is currently the Republican nominee for Senate from Virginia. Yet, just last year during a campaign event he was spouting racist stereotypes about NFL players while at a campaign event.
"A lot of these guys, I mean, they're thugs, they are beating up their girlfriends and their wives," Stewart said in September 2017, according to CNN. "You know, they've got, you know, children all over the place that they don't pay attention to, don't father, with many different women, they are womanizers. These are not people that we should have our sons, or any of our children look up to. We need to have our children look up to real role models."
The event was entirely centered around talk of protesting football players and was broadcast on Facebook Live.
During the same event where one participant dubbed the NFL the "National Felon League", Stewart also said this: "The men and women who serve in the armed forces are great role models. Not these thugs, ungrateful, uh, you know, guys in the NFL. I mean, we shouldn't, you know, it's, it's so dangerous because they're just, they're just awful role models."
Stewart, who is challenging incumbent Sen. Tim Kaine (D) for his seat, is no stranger to stirring up controversy with provocative words.
Just Wednesday, Stewart tried to paint Kaine as a violent left-wing radical by using a badly doctored photo of Kaine during his missionary days in Hondorus with rebels.
Likewise, over the weekend, Stewart made waves when he got into a tense clash with Rev. Al Sharpton who he called a "race hustler."
Kaine is expected to defeat the controversial Republican handily in November.
[image via screengrab]
Have a tip we should know? tips@mediaite.com