Marjorie Taylor Greene Going to NY to Protest Trump Indictment After Cautioning Against Doing That Very Thing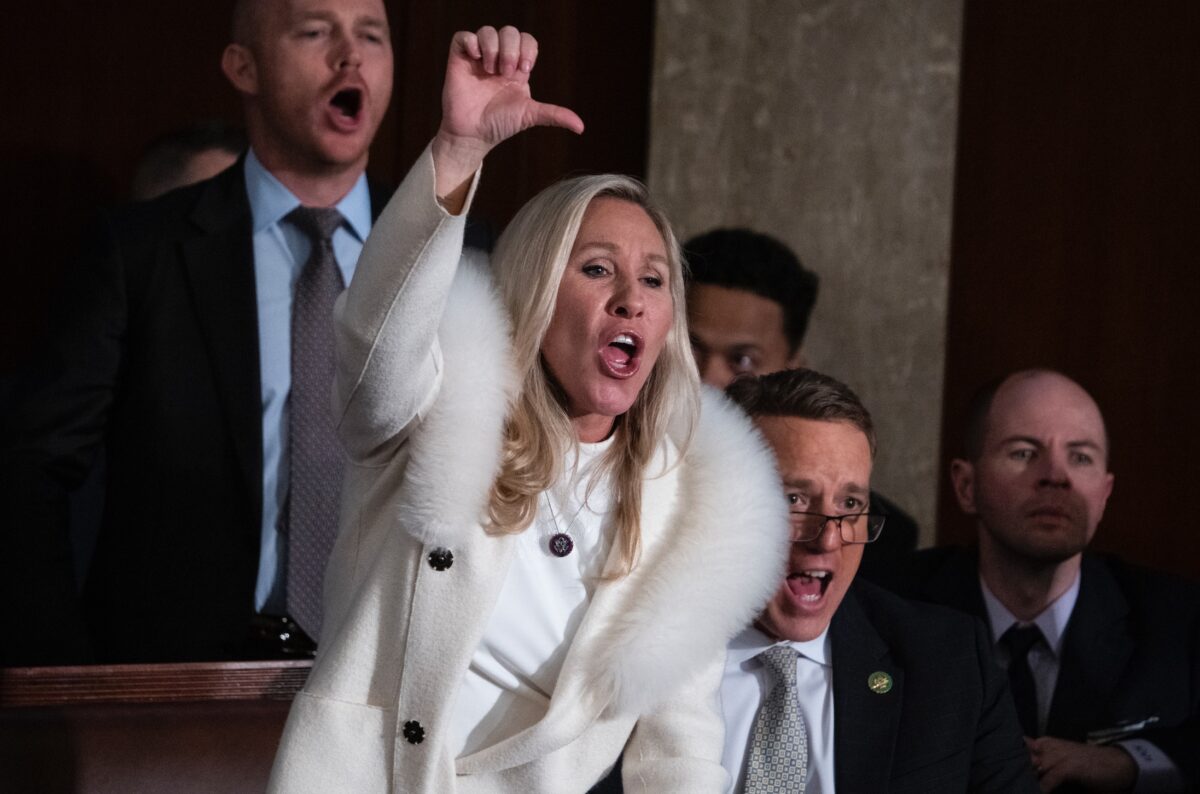 Rep. Marjorie Taylor Greene (R-GA) announced that she is headed to New York to protest the indictment of former President Donald Trump.
In a Friday tweet, Greene told her followers, "We MUST protest the unconstitutional WITCH HUNT" of Trump. Earlier in the month, however, she struck a very different tone when talking about a potential indictment of the ex-president.
"I'm going to New York on Tuesday. We MUST protest the unconstitutional WITCH HUNT!" the congresswoman announced on Friday.
Tuesday is when Trump is reportedly expected to surrender in New York. He has repeatedly blasted Manhattan District Attorney Alvin Bragg over recent reports an indictment was being readied centered on alleged hush money payments made to adult film actress Stormy Daniels over an alleged affair.
Oddly enough, Greene cautioned against protesting earlier in the month after Trump called for people to protest. House Speaker Kevin McCarthy (R-CA) also responded to Trump's call at the time, saying he did not believe people should protest.
"We don't need to protest about the Communists Democrat's planning to arrest [President] Trump and the political weaponization of our government and election interference," she tweeted. "These idiots are sealing their own fate in 2024 because the silent majority has two feelings right now about the current regime."
This tweet followed an all-caps Truth Social post from Trump in which the former president called for people to "protest" and "take our nation back" after predicting his eventual indictment.
"WE JUST CAN'T ALLOW THIS ANYMORE," Trump wrote at the time. "THEY'RE KILLING OUR NATION AS WE SIT BACK & WATCH. WE MUST SAVE AMERICA!PROTEST, PROTEST, PROTEST!!!"
Have a tip we should know? tips@mediaite.com