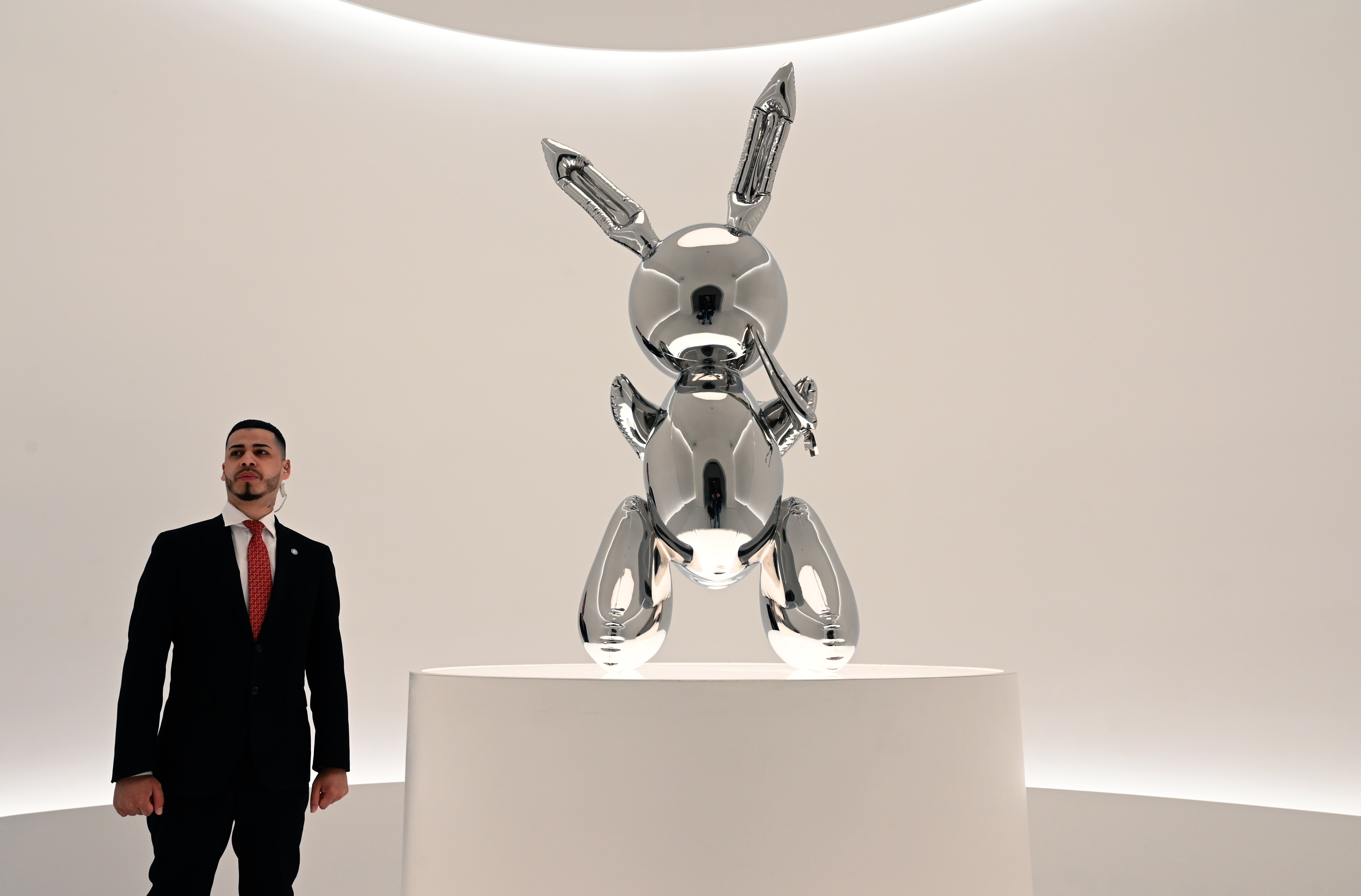 Behold, the most expensive work sold at auction by a living artist: a gigantic stainless steel dildo.
I kid. That's the "Rabbit" sculpture, created by renowned artist Jeff Koons in 1986, inspired, like many of his balloon series, by an inflatable toy.
The work sold at a Christie's auction to Robert Mnuchin, father of treasury secretary Steve Mnuchin, for $91.1 million. Mnuchin, and art dealer, bought the work on behalf of a client, according to Bloomberg.
Per the New York Times, that makes it the most expensive work by a living artist sold at auction (inching past the $90.2 million previous record set by David Hockney last year.)
Koons was the previous record holder, before Hockney, when in 2013 his "Balloon Dog (Orange)" sold for $58.4 million.
Robert Mnuchin began his career as a banker at Goldman Sachs, before entering into the art world with his own gallery. Robert now owns the Mnuchin Gallery on the Upper East Side which, given his son's position in the Trump administration, earned itself a boycott from NY Mag art critic Jerry Saltz.
[Photo by Timothy Clary/AFP/Getty Images]
Have a tip we should know? [email protected]
Aidan McLaughlin - Editor in Chief