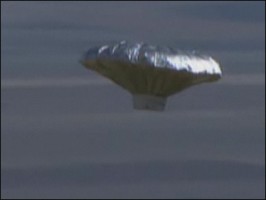 Fortunately, "Balloon boy" Falcon Henne was just found alive in an attic. But when it wasn't certain whether he was dead, the Internet went wild making jokes about him. It doesn't help that "balloon" is a funny-sounding word and that the craft in question is funny-looking, but the detachedness with which many people treated the possible death of a 6-year-old boy is disturbing.
They're vindicated somewhat by the fact that he survived, but only somewhat. Here are some of the jokes and memes that made the rounds while his life was in question. Ask yourself: if he had actually fallen out of the balloon, how would these read?

Yes, someone Kanyeized this in record time, and it was widely retweeted. The #balloonboy channel was full of expressions of concern, but also lots of memes.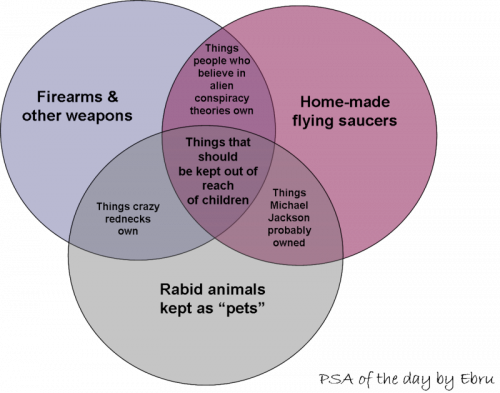 Yes, the Venn diagram meme also made an appearance. (cf. top right corner)
This (real) music video of Falcon Henne and his brother also made the rounds.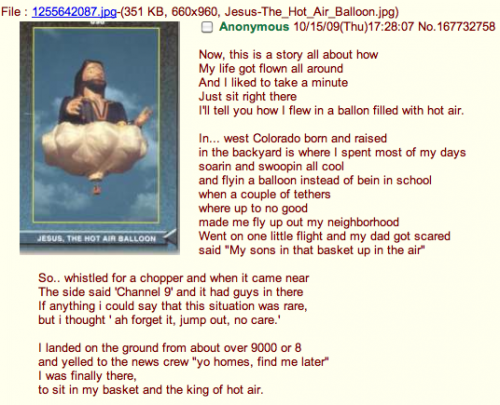 When I first started seeing memes popping up on other sites, my first thought was, "I bet 4chan is having a lot of fun with this." I was right: one of the tamer things to pop up was this (endlessly copypastaed) Fresh Prince of Bel-Air inspired rap, which ends with Henne falling "9000 or 8" feet to his death.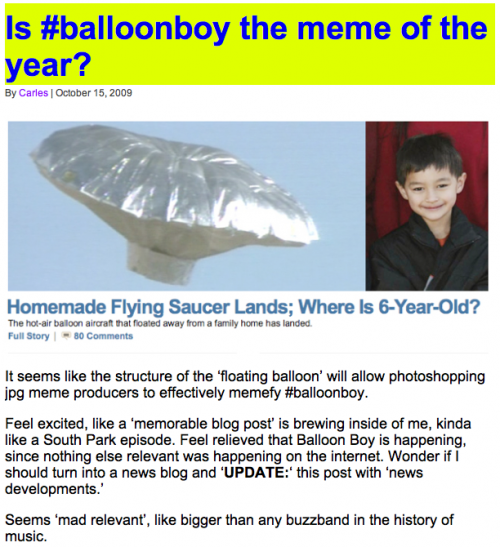 Reliable troll/blog Hipster Runoff says the story seems 'mad relevant', like bigger than any buzzband in the history of music. Sadly, he's kind of right about the 'meme of the year' part. Now that Falcon Henne's safety is certain, and the media spectacle looks foolish in retrospect — even though it could have had a very different outcome — expect the memeification to continue.
Have a tip we should know? tips@mediaite.com