Take Your Celeb to Work Day: What Are Glenn Close, John Cusack, and Gene Simmons All Doing in Washington?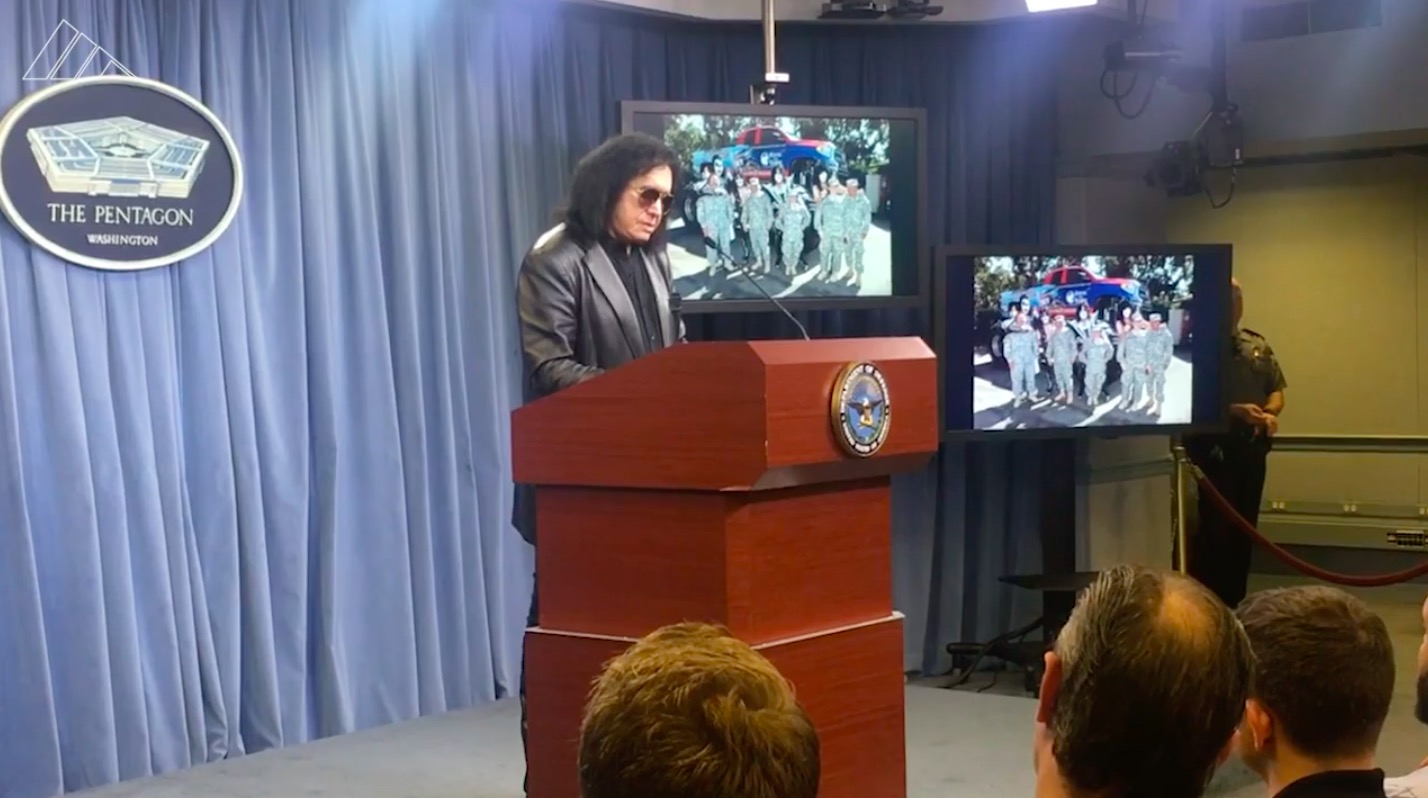 A completely random hodgepodge of celebrities are in Washington on Thursday — and from Capitol Hill to the Pentagon, they are making a splash throughout the Beltway.
Actress Glenn Close is on the Hill — meeting with various senators and representatives — to advocate for mental health reform.
Actress Glenn Close is here today advocating for mental health reform and policies to combat the addiction crisis – two important priorities for me. #BreakTheStigma #MentalHealthAwarenessMonth pic.twitter.com/4hW9oB9inK

— Richard Hudson (@RepRichHudson) May 16, 2019
Then, there's actor John Cusack. The Say Anything star, according to the Washington Post's Rachel Bade, is meeting with various members about impeaching President Donald Trump. Reportedly, a face-to-face with House Judiciary Committee chair Rep. Jerrold Nadler (D-NY) is on the docket.
So THIS Is fun: Actor @JohnCusack is on the Hill meeting w/members abt impeaching Trump, sounds like.

He's abt to huddle with Judiciary Chair @RepJerryNadler

Me to Cusack: Why are you here?
Him: Guess.
Me: Impeachment?
He smiles and adds: "And other things."

— Rachael Bade (@rachaelmbade) May 16, 2019
Cusack also dropped in on the cover-to-cover reading of the Mueller report by Democrats.
Full Reading of the mueller report Cspan now pic.twitter.com/nLEgZp6NND

— John Cusack (@johncusack) May 16, 2019
And then there's musician Gene Simmons. The longtime KISS frontman actually appeared at the White House and the Pentagon — even taking the briefing podium at the latter.
KISS frontman Gene Simmons was at the Pentagon today and spoke with DoD employees.

Simmons spoke from a podium that has not seen a spokesperson brief in almost a year.

May 31, 2018 was the last time a press secretary delivered an on camera briefing at the Pentagon. pic.twitter.com/52lIcbe1P4

— David P Gelles (@gelles) May 16, 2019
According to McClatchy's Tara Copp, Simmons was on hand at the Pentagon to promote military service. No word on the reasons behind his pop-in at the White House, whether he met with President Donald Trump, or if he plans to rock and roll all night.
Have a tip we should know? tips@mediaite.com
Joe DePaolo - Senior Editor