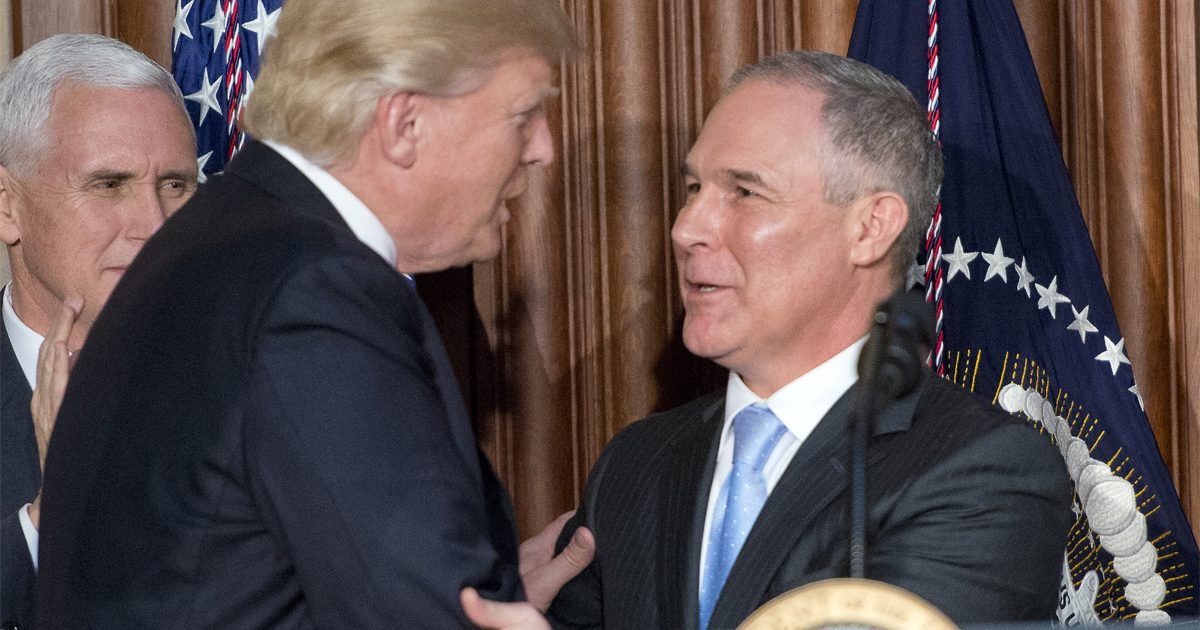 The Environmental Protection Agency's top watchdog is recommending the agency try to regain nearly $124,000 spent by former chief Scott Pruitt on "excessive" and improper travel expenses.
The findings were released Tuesday by the EPA's inspector general. The report comes nearly a year after Pruitt resigned amid controversy over his spending, travel and ties to lobbyists.
Investigators concluded that 40 trips Pruitt either took or scheduled during a 10-month period – between March 1 and Dec. 31, 2017 – cost taxpayers $985,037.
The inspector general's office identifies a sum of $123,941 for possible recovery. The sum is what taxpayers spent on flying both Pruitt and a security agent in first-class or business class, instead of coach.
Of the more absurd scandals to roil the office included reports that Pruitt made junior staffers pay for his hotels, and then refused to pay them back and even dispatched staffers to fetch his preferred lotion from the Ritz-Carlton hotel.
The new findings effectively end the agency watchdog's probe into Pruitt, who now works as a consultant to coal companies. The Washington Post reported Pruitt could not be reached for comment.
In November, the inspector general closed two inquiries into his conduct without reaching a conclusion due to Pruitt's resignation before he could be interviewed.
[Photo by Ron Sach-Pool/Getty Images]
Have a tip we should know? [email protected]
---