Trump Complains That 'RINO' Fox Anchor Won't Fudge Poll Numbers In His Favor: I Am Leading 'Crooked Joe Biden By A Lot'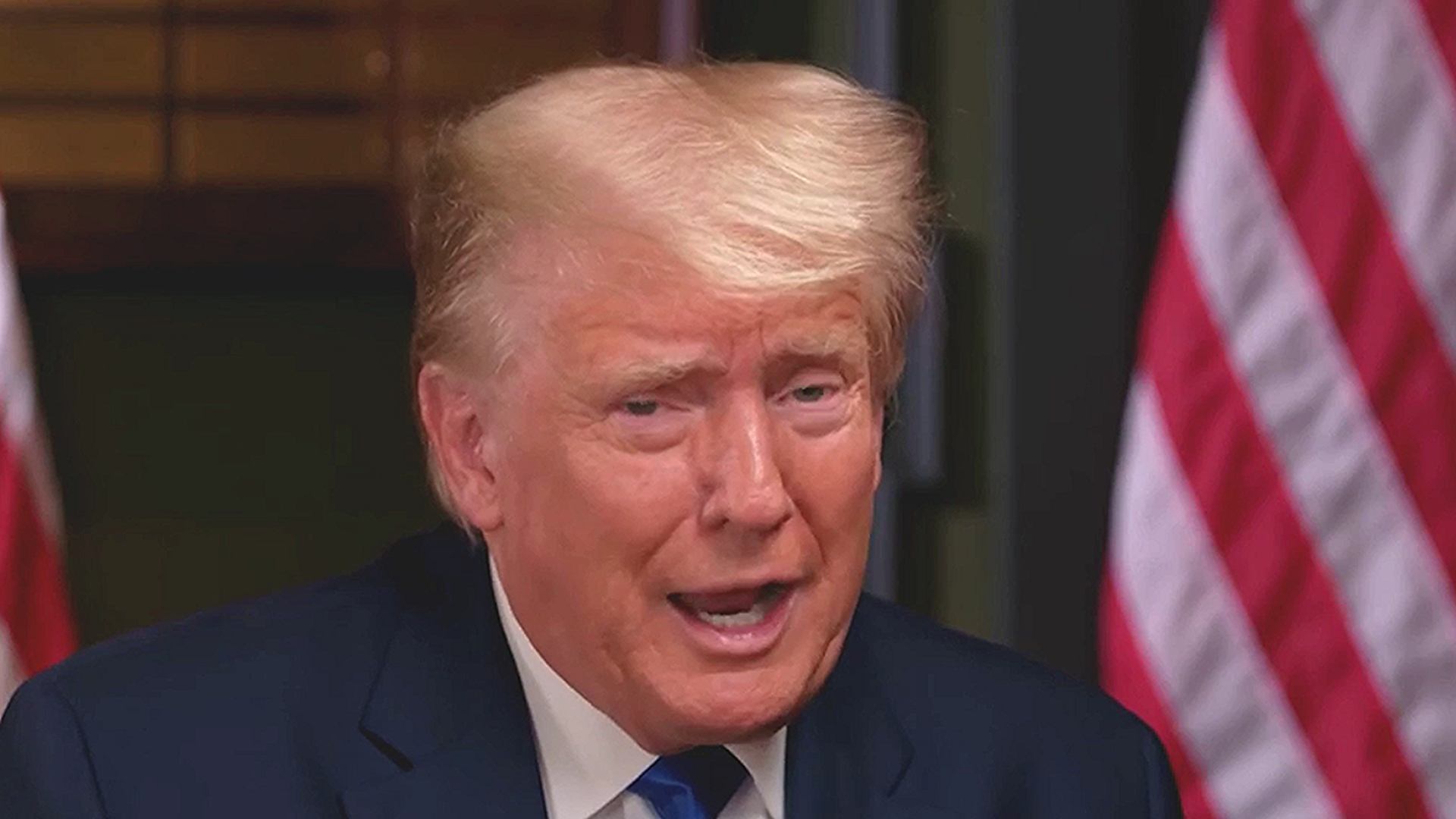 Former President Donald Trump was incensed by Fox News' John Roberts's failure to misstate Trump's standing in the polls on air on Tuesday.
During an interview with Chris Christie, a former ally of Trump's challenging him for the Republican presidential nomination, Roberts responded to Christie's critique of Trump by noting that "he is still the frontrunner by a longshot."
"He dropped a little bit after the first debate, but he has still got a leg up on everybody else," he added.
This was not nearly enough praise to satisfy the ex-commander-in-chief.
"Would somebody please tell RINO John Roberts of FoxNews that my poll numbers went up after the last 'debate,' they didn't go 'slightly down,'" insisted Trump on Truth Social. "I am leading DeSanctimonious by more than 50 Points, and Crooked Joe Biden by a lot. MAKE AMERICA GREAT AGAIN!"
Trump also recommended that "Sloppy Chris Christie," "DROP OUT OF THE RACE."
"HE IS GOING NOWHERE AND IS VERY BAD FOR THE REPUBLICAN PARTY!" he continued.
Polling has shown that support for Trump has dipped since the first Republican primary debate last Wednesday. On the Tuesday before the debate — which Trump skipped — was held, Trump had the support of 55.4% of national GOP voters according to the RealClearPolitics polling average of the contest. Today, it stands at 53.9%; he holds a nearly 41-point lead over his closest competitor, Florida Governor Ron DeSantis (R)
While Trump might have a case that this doesn't reflect any measurable difference, his claim to be leading Biden "by a lot" is demonstrably false.
The RealClearPolitics average of polls measuring how a rematch of the 2020 election might play out shows Biden with a one-point lead over Trump. Only two of the surveys included in the calculation have Trump ahead. In those, he leads by two and three points, respectively.
Have a tip we should know? tips@mediaite.com