Trump Warns Republicans About Trying to 'Usurp His Brand,' Threatens GOP Groups with Boycott In Letter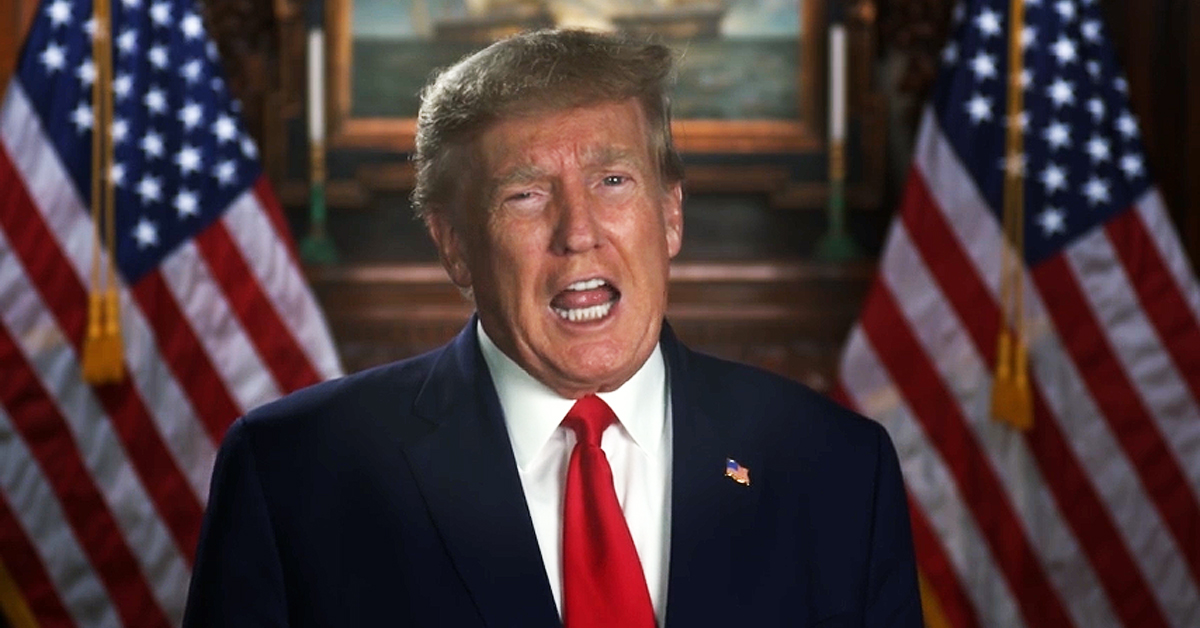 Donald Trump warned GOP groups about fundraising with his image without authorization, claiming some are trying to "usurp his brand" ahead of the 2024 race.
In a letter sent to the National Republican Campaign Committee and multiple firms — Tag Strategies, Red Spark Strategy, Prosper Group, IMGE, Go Big Media, Push Digital, Convergence Media, Coldspark, Axiom Strategies, and Targeted Victory — but Trump campaign officials warned Trump could boycott any group using his image without authorization. He also claimed fundraising of his name and likeness deprives him of "resources" to defeat President Joe Biden in 2024.
"When you deceive the President's donors and usurp his brand for your own profit, you drain him of the financial resources his campaign needs to defeat Joe Biden and Make America Great Again," the letter reads.
One issue at play may be the work these GOP firms are doing on behalf of other potential 2024 Republican candidates, including Nikki Haley.
Organizations that don't comply with Trump could miss out on potential appearances, endorsements, etc.
"Going forward, in determining which candidates he will support, the President and his team will consider whether the candidate is paying a digital fundraising vendor that routinely fundraises off of his name, image and likeness without his authorization," the letter reads. "It is highly unlikely that President Trump will endorse, sign letters for, appear at events with or post on social media about candidates who use such vendors, or invite such vendors' clients to join him on stage or otherwise recognize them at his rallies and other events."
Have a tip we should know? tips@mediaite.com