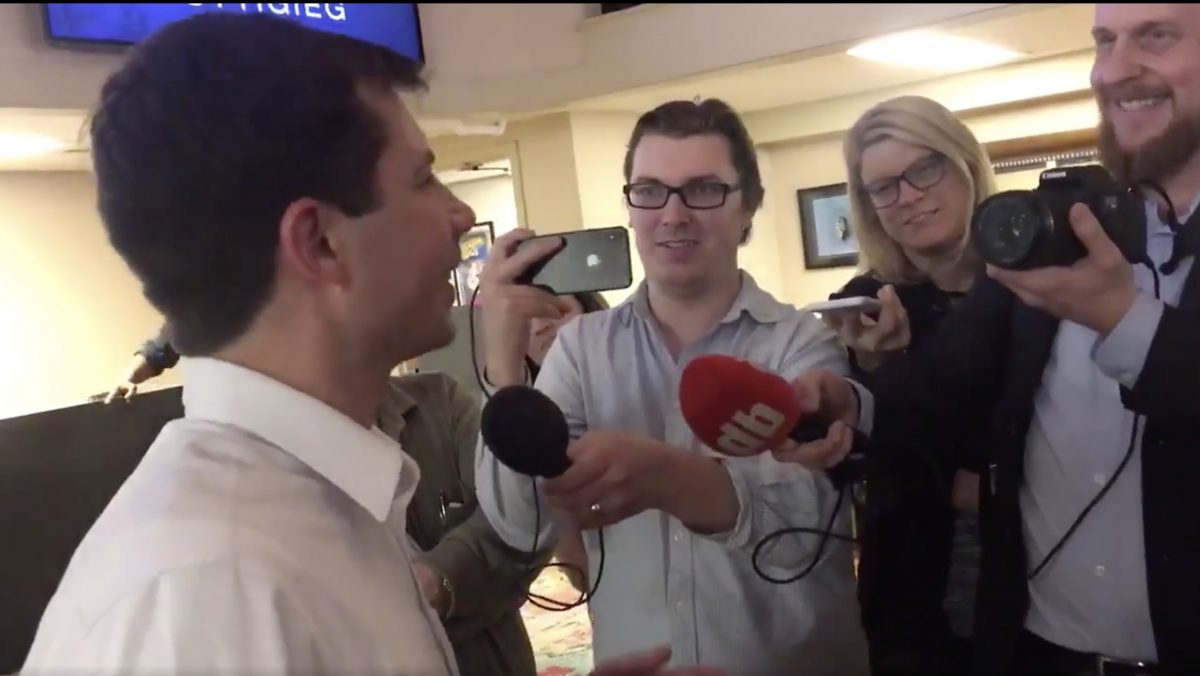 2020 presidential candidate Pete Buttigieg has a few tricks up his sleeve, including apparently the ability to speak Norwegian.
In a moment caught on tape by other reporters, Buttigieg — while in Columbia, South Carolina at campaign stop — was asked by a Norwegian outlet to speak the language.
So, he did.
A Norwegian outlet is here and asked @PeteButtigieg to speak the language. And he did! pic.twitter.com/rs4MmgIWQA

— Dave Weigel (@daveweigel) March 23, 2019
It is also not the only time Buttigieg has trotted out his multi-lingual prowess.
Anand Giridharadas, author of Winners Take All introduced Buttigieg to his Norwegian friend.
And Buttigieg once again responded in Norwegian, something Giridharadas called a "magic trick."
A true story about @PeteButtigieg. pic.twitter.com/ojFXa8IguU

— Anand Giridharadas (@AnandWrites) March 16, 2019
Buttigieg, a 37-year-old, veteran and openly gay candidate, has been dubbed one of the hottest candidates in the race right now.
He has already met the fundraising threshold to appear in the first Democratic debate.
[image via screengrab]
Have a tip we should know? [email protected]
---