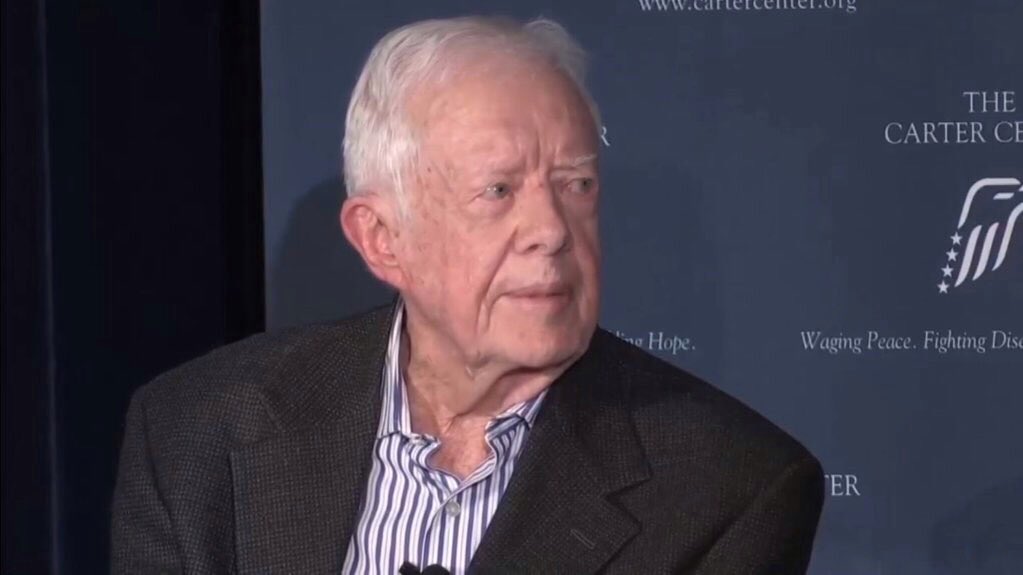 Jimmy Carter, one of the five living former presidents, isn't buying the "Russia stole the election" talking points coming from his fellow Democrats.
In an interview with Maureen Dowd of The New York Times, Carter said, "I don't think there's any evidence that what the Russians did changed enough votes, or any votes." Dowd described Carter's feelings on the Trump-Russia allegations by saying Carter is "not as bothered as some by Trump's Putin bromance."
However, he said his wife Rosalynn Carter vehemently disagrees with him on the issue, as she has said the Russians "obviously" took the election win from Hillary Clinton.
Additionally, Carter further strayed from typical Democrat talking points by both defending Trump from his media critics and criticizing the NFL national anthem protests. "I think the media have been harder on Trump than any other president certainly that I've known about. I think they feel free to claim that Trump is mentally deranged and everything else without hesitation," said Carter to Dowd.
As for the Star Spangled Banner kneelers, the 39th president said he wishes they would "find a different way to demonstrate," adding that he would prefer that all NFL players stand for the pregame performance.
"I think they ought to find a different way to object, to demonstrate. I would rather see all the players stand during the American anthem."
Interestingly, as Carter comes out defending or siding with Trump on these three major issues, he is also publicly vying for a position in the current White House.
[featured image via screengrab]
Follow Caleb Ecarma on Twitter. 
Have a tip we should know? tips@mediaite.com