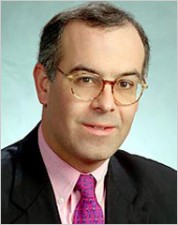 On Friday, David Brooks used his New York Times column to announce the first round of his Sidney Awards for the year's best magazine essays. It was a varied and inspired list — except out of the six essays chosen, none were written by women. Today, in his second set of winners, that wrong was righted.
In his first column, Brooks wrote that "talent is not randomly distributed," which seemed especially strange due to the absence of female writers, but today's "The Sidney Awards II" includes essays from Bethany Vaccaro of The American Scholar and Mary Eberstadt for Policy Review, giving women two out of the 14 spots. Underrepresented, sure, but not egregiously.
Brooks' other round two entries include two more New Yorker pieces (to add to the two from Friday) and two essays about education. Other hot topics on Brooks' list? War and foreign policy. No surprises there.
Below are links to Brooks' second batch of eight essays, and you can find the first six here.
"The Rubber Room," The New Yorker
by Steven Brill
"Shock Waves," The American Scholar
by Bethany Vaccaro
"The Goldstone Illusion," The New Republic.
by Moshe Halbertal
"The Default Power," Foreign Affairs
by Josef Joffe
"The Decline of the English Department," The American Scholar
by William M. Chace
"Keeping America's Edge," National Affairs
by Jim Manzi
"Is Food the New Sex?," Policy Review
by Mary Eberstadt
"Offensive Play," The New Yorker
by Malcolm Gladwell
The Sidney Awards [New York Times]
The Sidney Awards II [New York Times]
Have a tip we should know? tips@mediaite.com