Washington Post Accuses O'Reilly of Fabricating Exchange From Killing Reagan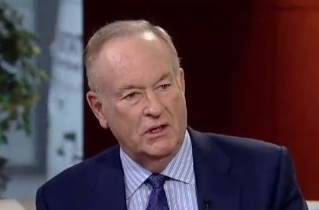 In a series of blog posts, The Washington Post columnist Erik Wemple accused Fox News host Bill O'Reilly of "historical fraud," saying O'Reilly wrote about a hostile encounter between a reporter and Ronald Reagan in Killing Reagan that simply didn't happen.
In Killing Reagan, O'Reilly argues that the injuries from a 1981 assassination attempt permanently affected the Republican president. As evidence, he cites an 1984 confrontation at the Reagan family ranch where a befuddled Reagan was shouted at by ABC reporter Sam Donaldson, who O'Reilly depicts as a loud, boorish man who despised Reagan. According to O'Reilly, Reagan was so confused Nancy Reagan had to lean over and whisper the answer to the question.
Wemple points out there's a slight problem with that telling, however: Donaldson wasn't even at the ranch. ""I wasn't there," he told Wemple. "I was down in Santa Barbara with the rest of the press corps."
Wemple managed to identify and track down the actual questioner, former CNN White House correspondent Charles Bierbauer. "It didn't happen quite like that," he chuckled when reading the exchange from Killing Reagan. Bierbauer denies that there was any hostile intent in his "shouting" at Reagan; he notes that Secret Service kept them at least 70 feet away from the president, who was also known to be hard of hearing.
On Thursday, Wemple uncovered and published video of the encounter, which diminishes O'Reilly's telling even further. The exchange doesn't appear confrontational at all, and Reagan's relunctance to answer Bierbauer's question comes after he had already told the press he wouldn't be answering policy questions. There does appear to be one nugget of truth to Killing Reagan's version of the story, Nancy suggests a generic response to the president under her breath, which Reagan repeats.
"Nancy's prompting was the story, such as it was," Bierbauer told Wemple in an email. "But O'Reilly is writing fiction."
Watch above, via The Washington Post.
[Image via screengrab]
—
>>Follow Alex Griswold (@HashtagGriswold) on Twitter
Have a tip we should know? tips@mediaite.com