Yale Classmate Describes Kavanaugh's Prolific Boozing: His 'Lies Should Have Consequences'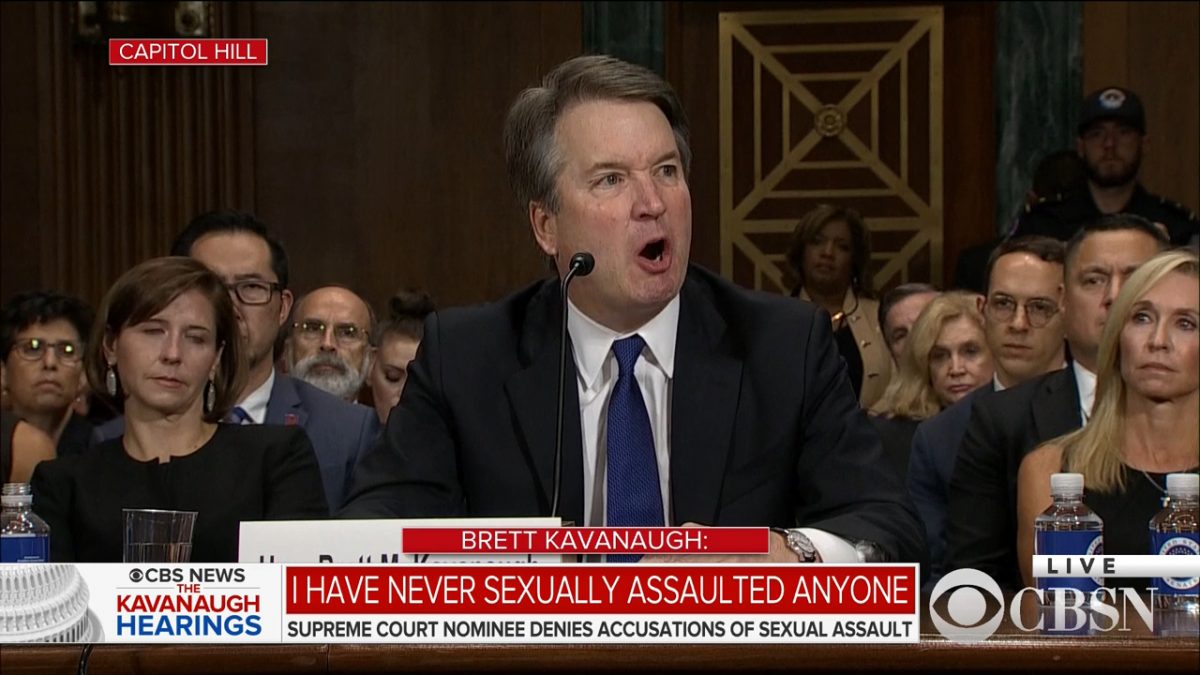 Chad Ludington, a classmate of Brett Kavanaugh at Yale University who said he often drank with the Supreme Court nominee, issued a statement that described the judge's apparently legendary boozing.
In the statement, published in full by the New York Times, Ludington said he "knew Brett at Yale because I was a classmate and a varsity basketball player and Brett enjoyed socializing with athletes."
"In recent days I have become deeply troubled by what has been a blatant mischaracterization by Brett himself of his drinking at Yale," Ludington wrote. He said that he "cringed" when he watched Kavanaugh testify under oath before the Senate Judiciary Committee and speak with his wife in an interview on Fox News.
He continued:
For the fact is, at Yale, and I can speak to no other times, Brett was a frequent drinker, and a heavy drinker. I know, because, especially in our first two years of college, I often drank with him. On many occasions I heard Brett slur his words and saw him staggering from alcohol consumption, not all of which was beer. When Brett got drunk, he was often belligerent and aggressive. On one of the last occasions I purposely socialized with Brett, I witnessed him respond to a semi-hostile remark, not by defusing the situation, but by throwing his beer in the man's face and starting a fight that ended with one of our mutual friends in jail.
Ludington wrote that he does not believe that a person should be condemned for the rest of their life for heavy drinking in their youth, but that if Kavanaugh "lied about his past actions on national television, and more especially while speaking under oath in front of the United States Senate, I believe those lies should have consequences."
"I can unequivocally say that in denying the possibility that he ever blacked out from drinking, and in downplaying the degree and frequency of his drinking, Brett has not told the truth," Ludington wrote.
He concluded that he thought it his civic duty to speak out, and that he would be taking his information to the FBI.
Read the full statement here.
Have a tip we should know? tips@mediaite.com
Aidan McLaughlin - Editor in Chief