Israeli Soccer Club Adds 'Trump' to Team Name to Show Their 'Greatest Love' for POTUS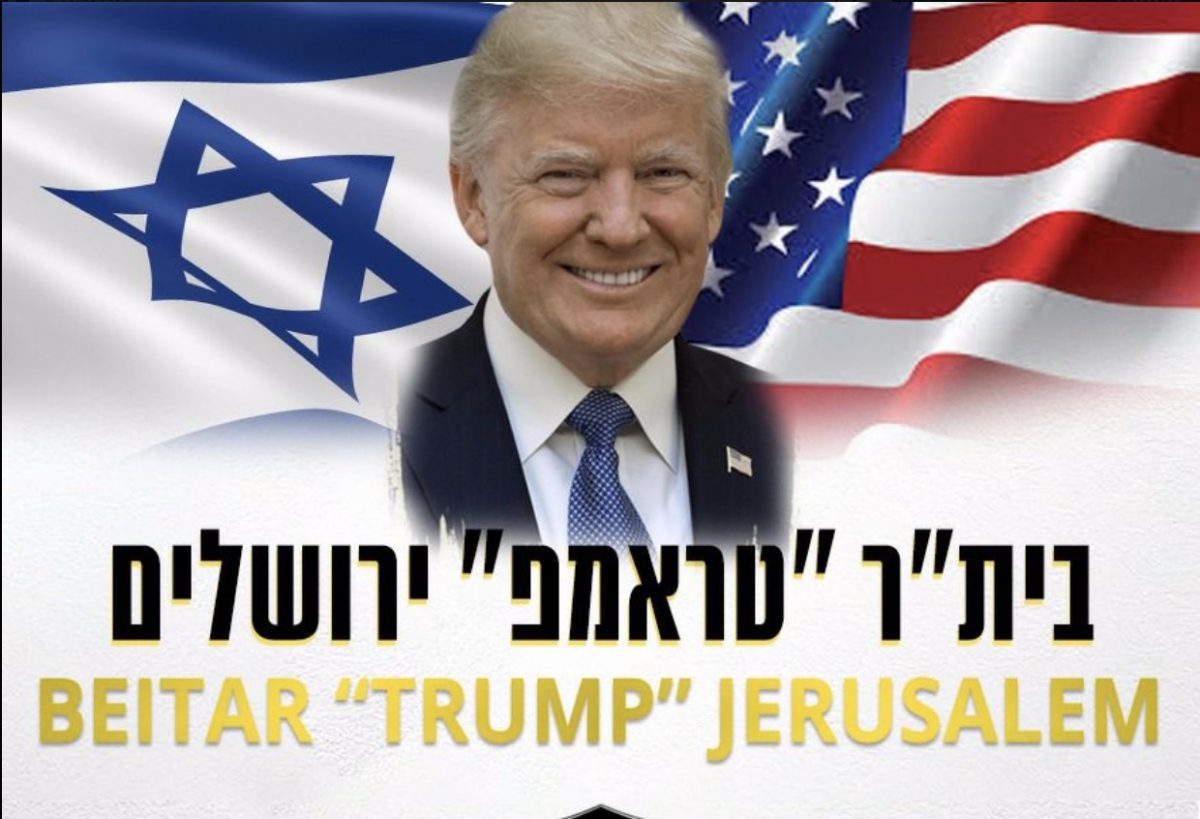 A Jerusalem soccer club has decided to change its name to honor President Donald Trump.
In a statement provided to The Jerusalem Post, Beitar Jerusalem announced that they planned to change the name of the club because "we have the greatest love for the president."
The club also praised Trump from moving the American embassy to Jerusalem.
"For 70 years, Jerusalem has been awaiting international recognition, until President Donald Trump, in a courageous move, recognized Jerusalem as the eternal capital of Israel. President Trump has shown courage and true love of the Israeli people and their capital, and these days other countries are following his lead in giving Jerusalem its rightful status," the statement continued on.
The announcement comes on Jerusalem Day in Israel and just hours before the opening of the American embassy, an event that will be attended by Jared Kushner and Ivanka Trump, but not the president, who will deliver a video message.
However, while the prominent soccer club has already announced the Trump flattering change as a done deal, in actuality, legal woes and branding issues may well get in the way.
According to JPost, Beitar will first have to have approval from the Israel Football Association before the name change can be made.
There are also trademark issues.
"Donald Trump has been a registered trademark in Israel since 2008, and should Beitar try to add it to its name, it may be sued, as it hasn't received permission to use it," JPost reported.
Still, Beitar Jerusalem seems undeterred by any legal wrangling, and in a Facebook post declared that from now on the new Trumpian name will be used.
[image via Facebook]
Have a tip we should know? tips@mediaite.com