John Kelly's Own Great Grandparents Apparently Wouldn't Meet His Standards for Immigrants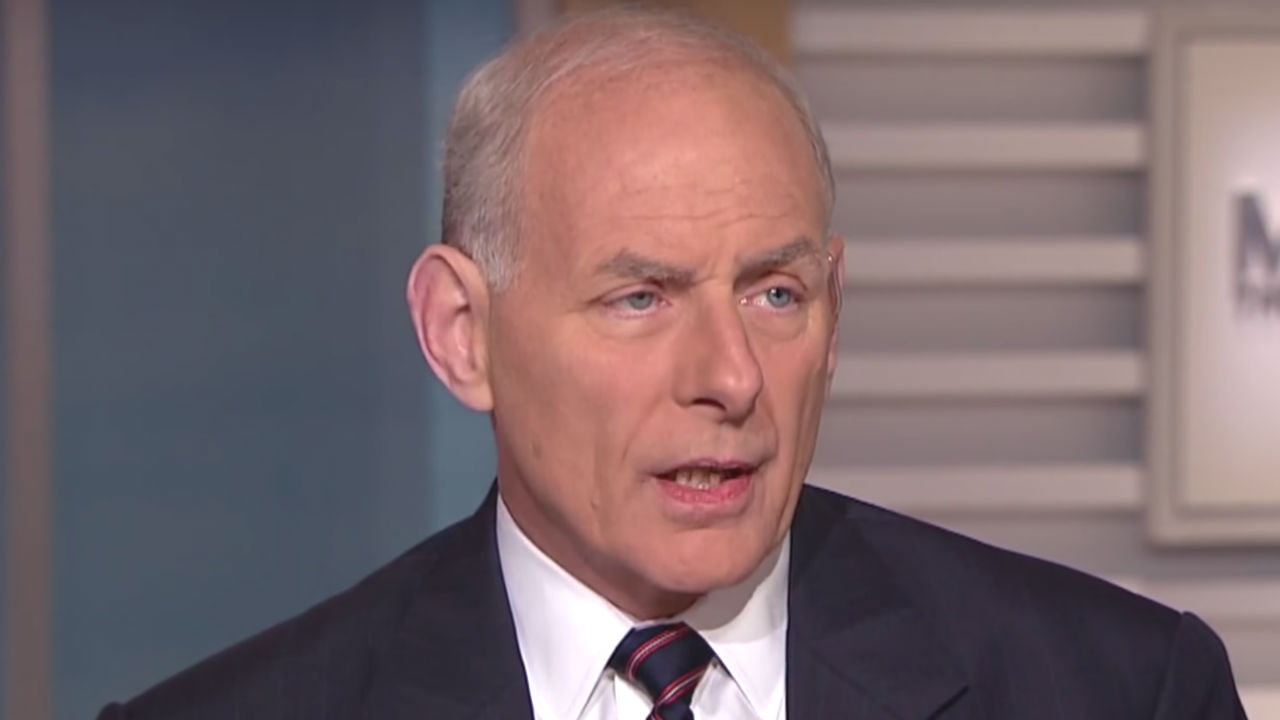 Gen. John Kelly griped to NPR last week that illegal immigrants "don't speak English," yet government records show his great-grandfather didn't either, at least until 18 years after his arrival in the U.S.
According to the 1900 census, John DeMarco was a day laborer from Italy who spent nearly two decades in the U.S. before finally being listed as an English speaker in the 1930 census, The Daily Beast reported. The records show his wife, Crescenza DeMarco, took more than double that time to learn the language, still being marked as a non-English speaker 37 years following her arrival.
Kelly, who serves as President Donald Trump's chief of staff, railed against immigrants last Thursday, telling NPR they are "not people that would easily assimilate into the United States, into our modern society," and that "they're overwhelmingly rural."
He also characterized them as uneducated people with few abilities who are incapable of successful integration.
"In the countries they come from, fourth-, fifth-, sixth-grade educations are kind of the norm," Kelly said. "They don't integrate well; they don't have skills."
The census records reveal a reality which exists among most Americans today; a history of migration, causing immigration advocates to question why the Trump administration has branded itself with a platform of nationalism and nativism rather than a more open stance to newcomers.
Just last week, the president reportedly berated Homeland Security staffers, angered by what he saw as a lax approach to illegal immigration into the U.S. and insufficient progress in ending it.
[Image via screengrab]
Follow Amy Russo on Twitter: @amymrusso
Have a tip we should know? tips@mediaite.com