New Poll: Most Americans Don't Think Taking a Knee During National Anthem is Unpatriotic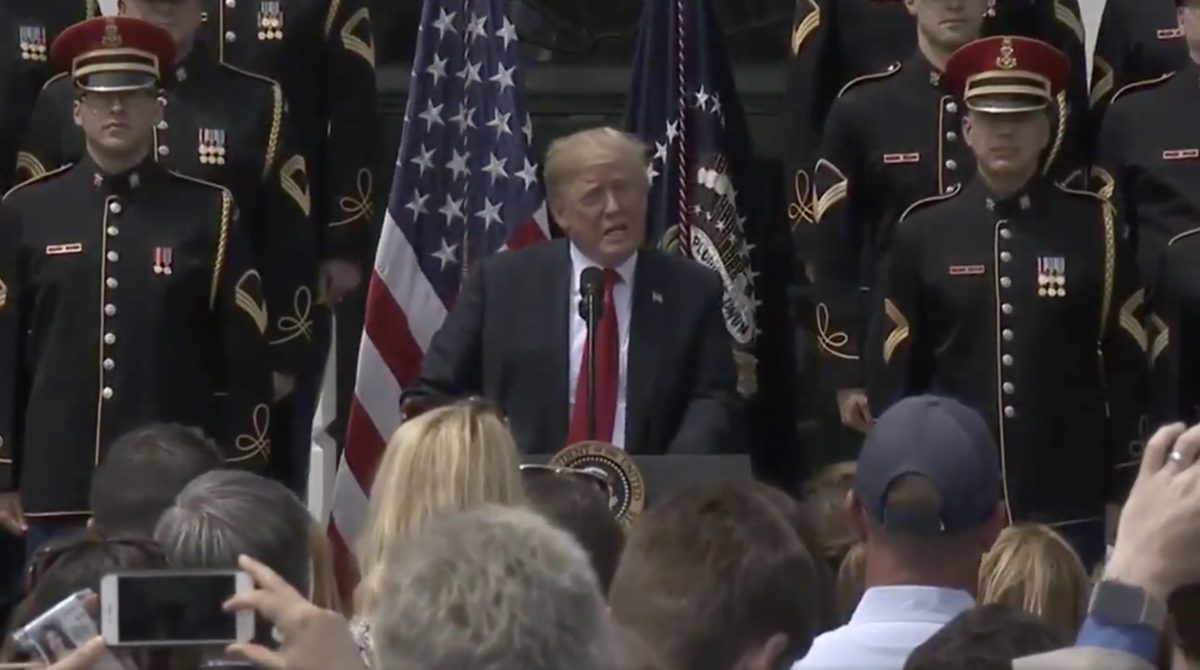 The majority of Americans don't think that players taking a knee during the national anthem is unpatriotic, according to a just-released Quinnipiac poll.
According to the June 7 report, 58 percent of American voters say that the players choosing to protest are not being unpatriotic.
In addition, the majority of American voters, 53 percent, say that professional athletes have the "right to protest on the playing field or court."
A narrow majority, 51 percent, also think that the NFL should not fine kneelers.
Tim Malloy, assistant director of the Quinnipiac University Poll, summarized the findings as follows:
"Voters are clearly torn on the National Anthem issue. They seem to be saying, 'You can
still love your country and kneel during its Anthem,' but the NFL's new 'must stand' mandate is fine with them, too. As for teams that defy the new rule, Americans say, 'Don't throw a flag on them.'"
The findings take on special significance since earlier this week, President Donald Trump canceled a planned White House celebration with the Super Bowl-winning Philadelphia Eagles and decided to hold a Patriotic celebration instead, calling out kneeling as "disrespectful." (Fact check: The Eagles actually stood at each and every game).
The Philadelphia Eagles Football Team was invited to the White House. Unfortunately, only a small number of players decided to come, and we canceled the event. Staying in the Locker Room for the playing of our National Anthem is as disrespectful to our country as kneeling. Sorry!

— Donald J. Trump (@realDonaldTrump) June 5, 2018
We will proudly be playing the National Anthem and other wonderful music celebrating our Country today at 3 P.M., The White House, with the United States Marine Band and the United States Army Chorus. Honoring America! NFL, no escaping to Locker Rooms!

— Donald J. Trump (@realDonaldTrump) June 5, 2018
The kneeling results may also shed a bit of insight into another finding from Quinnipiac which found most American voters, 61 percent, don't approve of how Trump is handling race relations in general.
That is, except for Republicans, who think Trump is doing just fine when it comes to race.
[image via screengrab]
Have a tip we should know? [email protected]