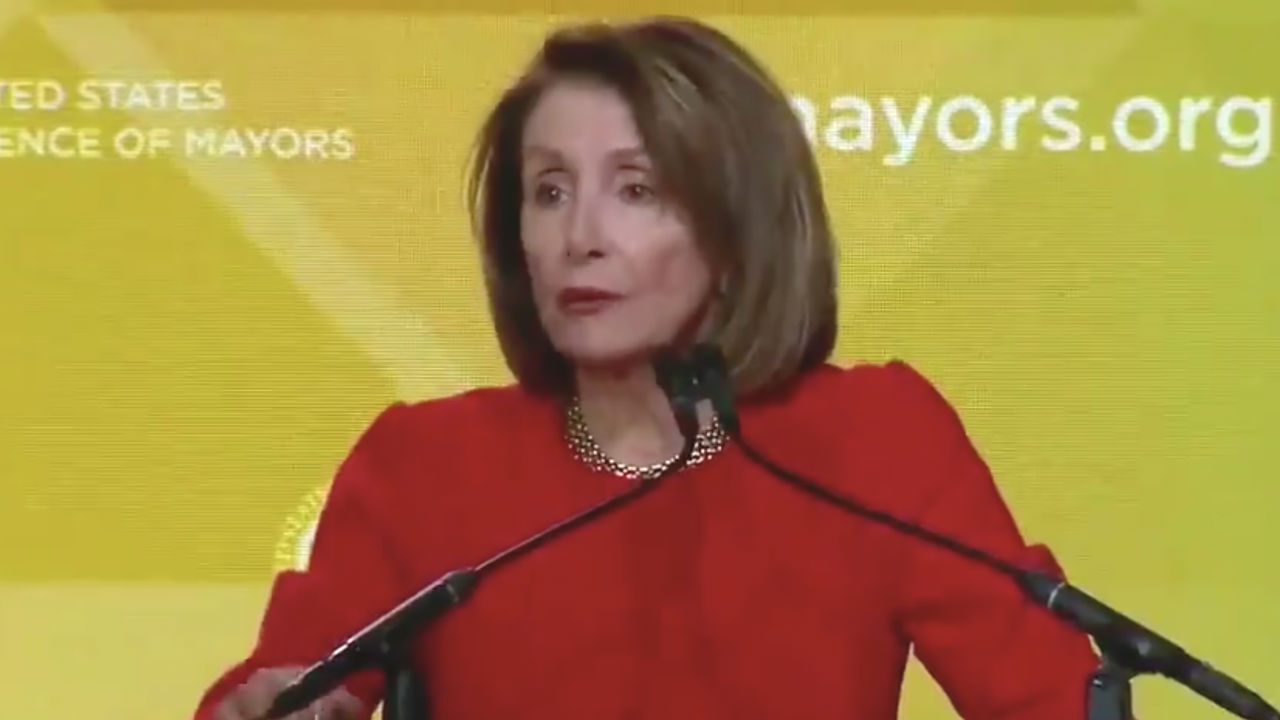 House Speaker Nancy Pelosi came out against impeaching President Donald Trump Monday, saying it's "just not worth" the bother when there are other factors that will work against his administration just as surely.
"Public sentiment is everything. With public sentiment, nothing can fail. Without it, nothing can succeed," Pelosi told the Washington Post, quoting Abraham Lincoln. Pelosi said Trump has already lost momentum on his border wall because of public sentiment, and public sentiment will continue to work against him.
Speaking to the Post's Joe Heim, the Speaker said although she believes Trump is "ethically unfit," "intellectually unfit," and "curiosity-wise unfit," she also believes impeaching the President would be too divisive.
"You know, it's not about him. It's about what we can do for the people to lower health-care costs, bigger paychecks, cleaner government," said Pelosi, who added that the impeachment of former President Bill Clinton was "horrible for the country," regardless of political stance.
"I'm going to give you some news right now because I haven't said this to any press person before," she said. "But since you asked, and I've been thinking about this: Impeachment is so divisive to the country that unless there's something so compelling and overwhelming and bipartisan, I don't think we should go down that path, because it divides the country. And he's just not worth it."
Have a tip we should know? tips@mediaite.com