Tom Arnold Rips 'Racist' Trump, Says 'White People are P*ssies' in Off the Rails Panel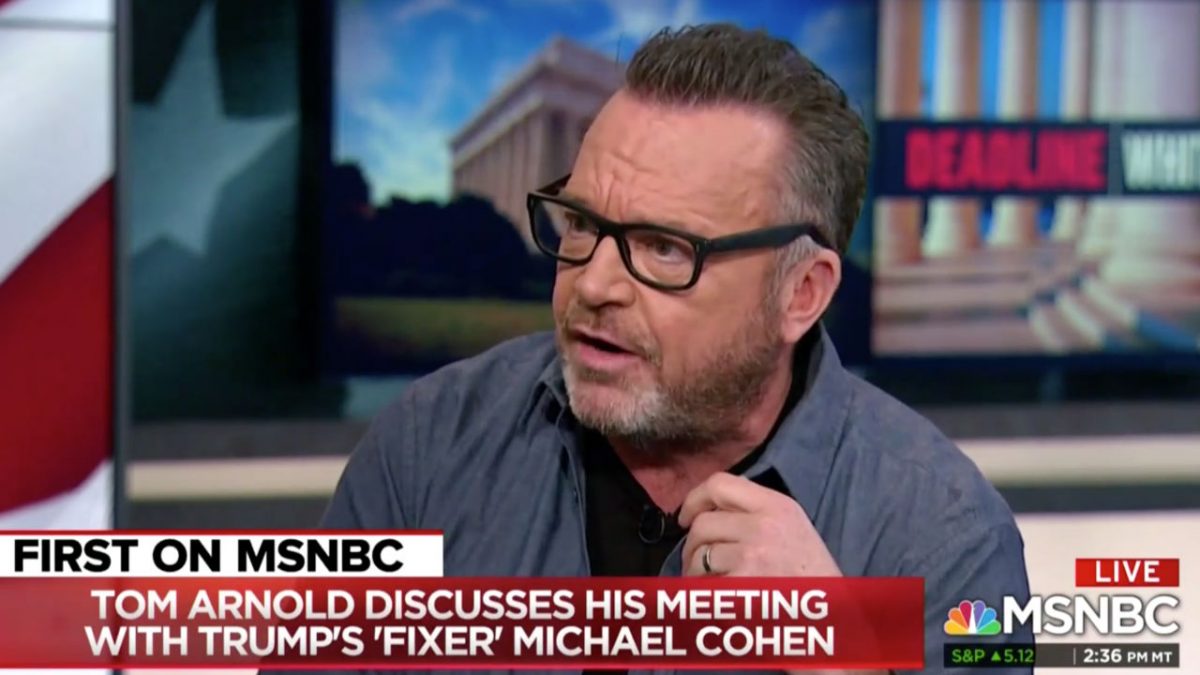 Tom Arnold used a press conference aimed at promoting his new Viceland series, The Hunt for the Trump Tapes to rail at President Donald Trump and his supporters.
Referring to Trump supporters, Arnold told journalists, "I don't give a shit about the 40 percent…I'm going to do this until he resigns. He's putting our country on the precipice of a war literally right now."
He also said this, when asked if he and Trump, who he called racist, were ever friends: "We went to the Playboy Mansion together once [and] I wasn't the creepy one."
Speaking at the Television Critics Association, Arnold also did not leave prominent Hollywood Trump supporters unscathed.
 "He's got $500 million," Arnold said about producer Mark Burnett. He "says he's a Christian and he lets that man do all this bullshit and he's in this town making money and people are working? He let a sexual harasser work on his show? Four times, producers on The Apprentice had to pull Donald Trump out and say, 'Whoa, you can't do that.' That's something you're going to see on my fucking show."
The former Roseanne Barr spouse  — who was recently photographed with former Trump lawyer Michael Cohen an image he also used to promote his show — also offered his own controversial take on why white people ignore racism.
 "Because white people are pussies," Arnold told reporters, explaining, "He's never been racist to me. He's never called me a big fat pig.'"
Have a tip we should know? tips@mediaite.com