Trump Defends 'Strong But Responsible Conservative Voice' James Woods Amid His Twitter Suspension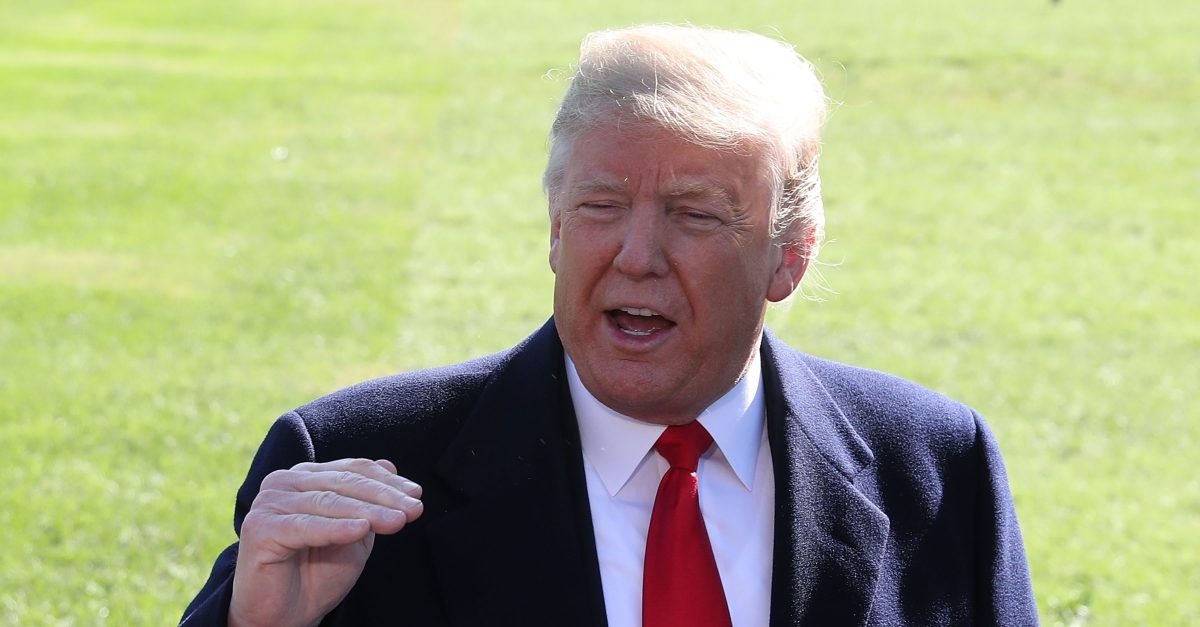 Actor James Woods has reportedly been suspended from Twitter, and President Donald Trump once again took to Twitter to defend him.
Last night Woods praised Woods as a conservative thinker and decried his "ban" from Twitter:
So surprised to see Conservative thinkers like James Woods banned from Twitter, and Paul Watson banned from Facebook! https://t.co/eHX3Z5CMXb

— Donald J. Trump (@realDonaldTrump) May 3, 2019
This afternoon POTUS again brought up Woods and called him a "strong but responsible Conservative Voice," again decrying his treatment from Twitter:
How can it be possible that James Woods (and many others), a strong but responsible Conservative Voice, is banned from Twitter? Social Media & Fake News Media, together with their partner, the Democrat Party, have no idea the problems they are causing for themselves. VERY UNFAIR!

— Donald J. Trump (@realDonaldTrump) May 4, 2019
As of this posting, Woods' account is still active but nothing has been posted since April 19th.
Per multiple reports, Woods was not banned but suspended over a tweet on his account and Twitter said they will restore his account if he takes it down.
From a Twitter spox on the current timeout of James Woods' account:

"He's been told that all he needs to do is delete the tweet that violates our rules and the account access will be restored."

— Ryan Mac (@RMac18) May 4, 2019
The tweet in question apparently said, in reference to the Mueller report, "If you try to kill the King, you best not miss' #HangThemAll."
[photo via Mark Wilson / Getty Images]
Have a tip we should know? [email protected]
Josh Feldman - Senior Editor