Trump Reportedly Loves News Coverage That Shows Him Undermining Cabinet Members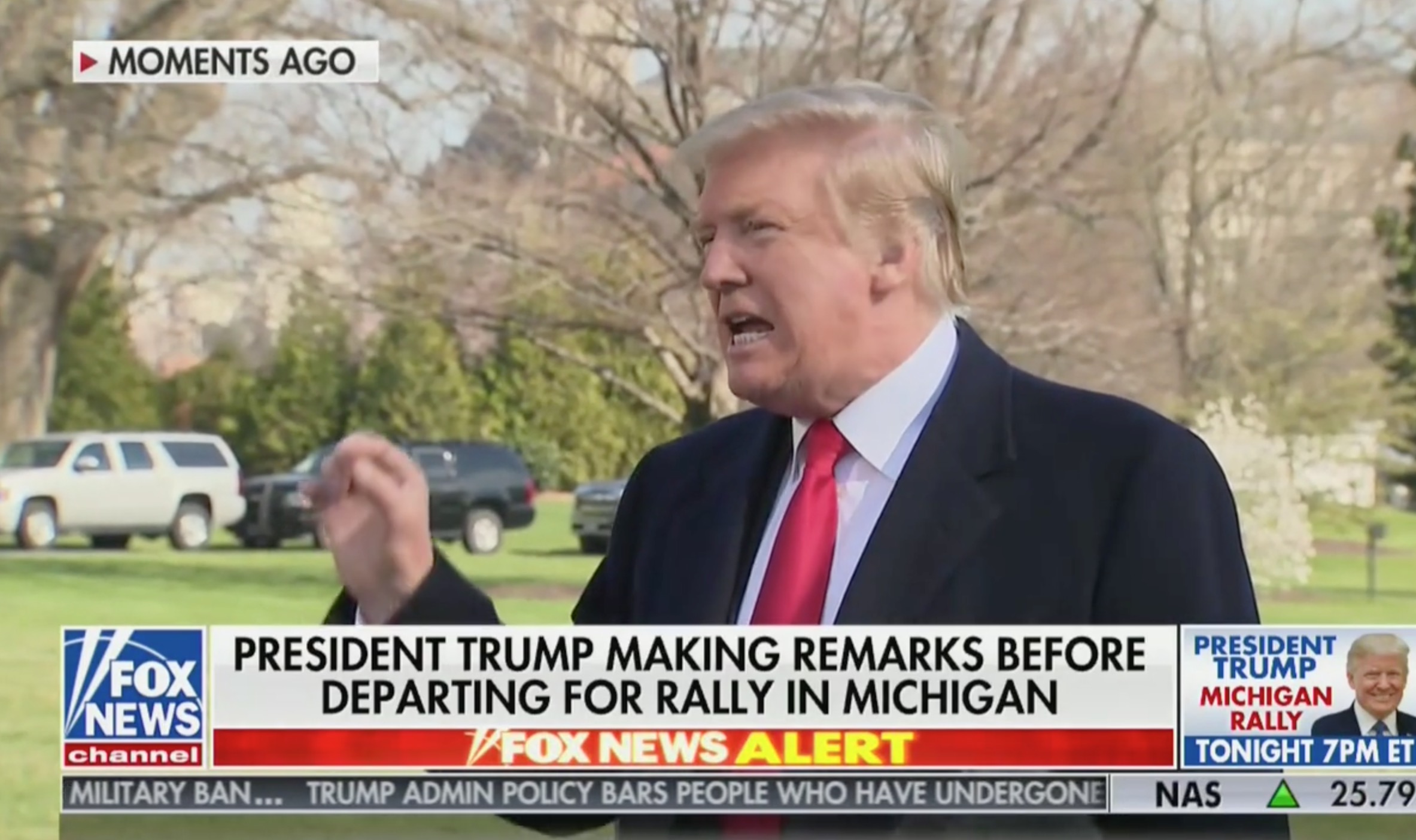 President Donald Trump revels in news coverage that shows him "acting unilaterally" and undermining his cabinet members, according to a new report from Axios.
Trump's latest dunk on one of his own administration came Thursday, when he reversed a request to cut funding from the Special Olympics. Education Secretary Betsy DeVos had spent two days getting pilloried after the administration requested billions in funding cuts to her department, including cutting $18 million in funding from the Special Olympics.
The authority to make those cuts lies with Congress, but that didn't stop Trump from abruptly backtracking on administration's request in comments to reporters, and declaring he had "just authorized a funding of the Special Olympics."
"I have overridden my people," he said. "We're funding the Special Olympics."
According to Axios reporter Jonathan Swan, Trump relishes those sorts of moments, and he "loves to put aides in their place."
"Administration officials past and present have told us that Trump savors news coverage that shows him acting unilaterally," Swan reports. "Even — one source said especially — when it involved overriding members of his own administration."
The list of officials Trump has publicly rebuked or humiliated is indeed lengthy: he constantly undermined former Secretary of State Rex Tillerson, and according to Swan, "used to enjoy telling people to ignore Tillerson and that he — the president — was the only one who mattered."
As Swan also points out, Trump has "constantly and publicly tormented" his Fed chair, Jay Powell, his former attorney general, Jeff Sessions, and the intelligence community.
Just this week, Trump reignited his fight to undo Obamacare, a move reportedly opposed by his HHS Secretary Alex Azar and Attorney General William Barr.
Read the Axios report here.
Have a tip we should know? tips@mediaite.com
Aidan McLaughlin - Editor in Chief