Trump Says He's 'Totally' Willing to Shut Down Government Over Wall: 'Issue is a Total Winner' Politically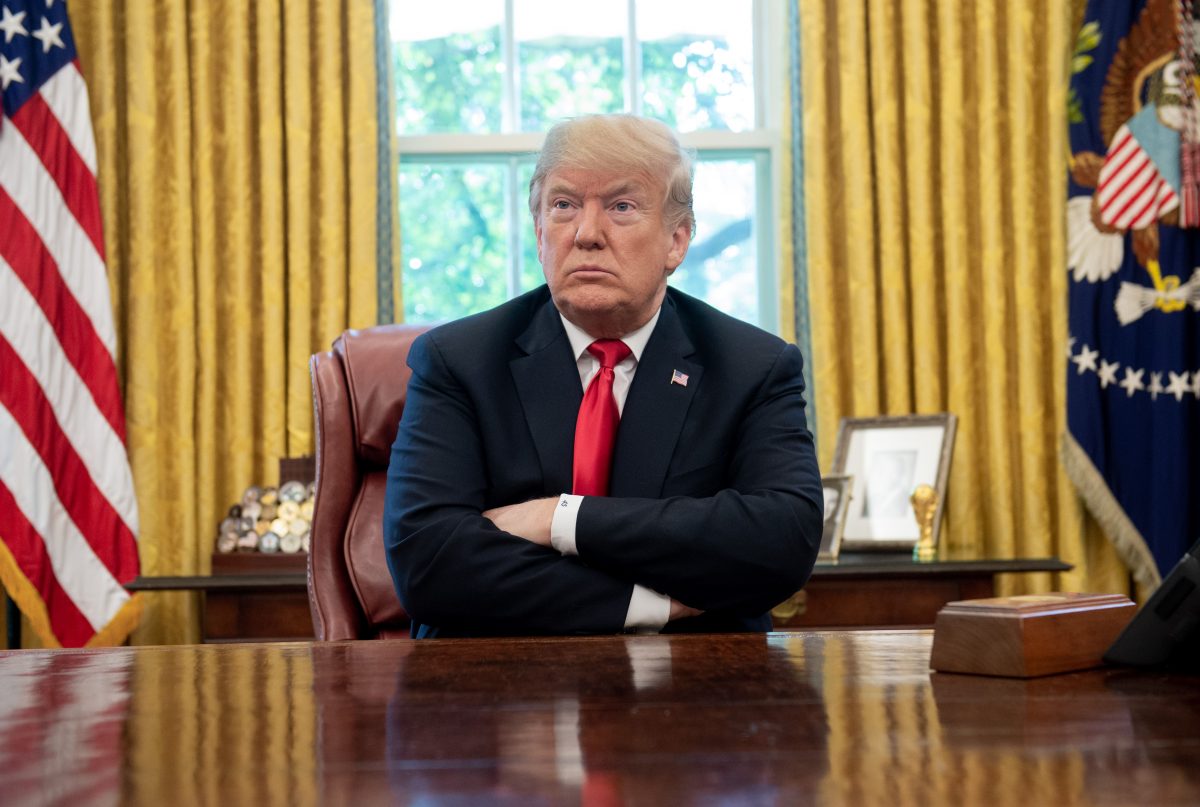 President Donald Trump said he is "totally" willing to shut down the government over funding for his border wall, in an interview published Wednesday — even calling the move a "total winner" politically.
Politico interviewed Trump in the Oval Office on Tuesday, where the president addressed his battle with Democrats over the border. Trump said he is demanding $5 billion for his proposed wall on the southern border with Mexico, and would "totally be willing" to shut down the government if he doesn't get it. A possible government shutdown looms just nine days away.
"I don't do anything … just for political gain," Trump told Politico. "But I will tell you, politically speaking, that issue is a total winner. People look at the border, they look at the rush to the police, they look at the rock throwers and really hurting three people, three very brave border patrol folks — I think that it's a tremendous issue, but much more importantly, is really needed. So we have to have border security."
Democrats, Politico notes, have offered $1.6 billion for the wall, but for now, Trump is insisting on the full five. "I am firm," he told the mag.
Government shutdowns have not been political winners for those who have pursued them before. The 2013 shutdown, led by conservative Republicans like Ted Cruz in an attempt to defund Obamacare, failed miserably. Democrats gave no concessions on the law after a 16-day shutdown, and Republicans were blamed for the mess.
[Photo by Saul Loeb/AFP/Getty Images]
Have a tip we should know? tips@mediaite.com
Aidan McLaughlin - Editor in Chief