Trump 'Admonished' By Official After He Asked Iraq For Oil as Payback For War, Per New Report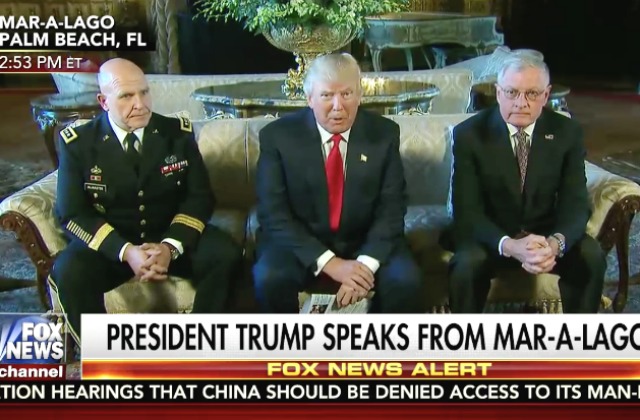 President Donald Trump repeatedly raised the prospect of Iraq repaying the United States for its war in the country with oil, according to a stunning new report.
Axios reported Sunday night that in 2017, Trump twice raised the prospect to Iraq's then-Prime Minister Haider al-Abadi. The ask, Axios noted, "runs afoul of international norms and logic."
"It was a very run-of-the-mill, low-key, meeting in general," a source who was in the room told Axios. "And then right at the end, Trump says something to the effect of, he gets a little smirk on his face and he says, 'So what are we going to do about the oil?'"
The request was reportedly brushed off by Trump's Iraqi counterpart, but stunned U.S. officials present.
"I remember thinking, 'Wow. He said it. He couldn't help himself,'" once source told Axios. "It was a look down and reach for your coffee moment," another source said. A third called it "one of those horror stories" early on in the administration.
It also earned Trump a rebuke from his former national security adviser, H.R. McMaster. A source told Axios that McMaster said: "We can't do this and you shouldn't talk about it. Because talking about it is just bad."
"It's bad for America's reputation, it'll spook allies, it scares everybody, and it makes us look like — I don't remember if he used words this harsh — like criminals and thieves, but that was the point he was trying to get across," the source added. "You won't be able to do it anyway and you'll harm our reputation and your own reputation just from talking about it."
Read the report here.
Have a tip we should know? tips@mediaite.com
Aidan McLaughlin - Editor in Chief