ABC Gets Hollywood Ending Fit For a King With Cavs' Game 7 Triumph; Dunks Ratings Record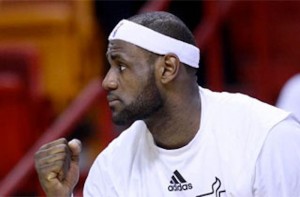 ABC couldn't have asked for a better script.
LeBron James trying to deliver a title to the most championship-starved city in the country. More than five decades — 52 years — had gone by since Cleveland held a victory parade. And the hometown King who once left the city high and dry to bring his talents to South Beach was going to return home and lead them to the promised land.
MVP Steph Curry and the Warriors — the greatest team in NBA regular season history and the defending champs — looking to break Cleveland's heart for the second straight year.
A 3-1 series deficit for the underdogs now tied a 3-3.
A Sunday night telecast with only a pay-TV series (HBO's Game of Thrones) offering up anything remotely resembling competition.
And when it came down to it, a tie game going into the final minute.
The result is record ratings for ABC, who received an 18.9 overnight rating and a peak rating of 25.5 in the last quarter hour of the telecast (10:30-10:45 PM EST). That translates to the highest overnight rating ever for an NBA game on the network. Context: When the final numbers are released later today, we're likely looking at a total audience in the range of 30 million… which is almost the audience number that the president's final State of Union generated in January. What's interesting about the overall SOTU number (31.3 million) is that was accomplished by the telecast being counting the total viewership over 12 networks. Sunday night's 18.9 rating bested the previous record of 18.2 for Celtics-Lakers in 2010, which featured bigger overall TV markets (Los Angeles #2, Boston #7) than this year's offering (San Francisco-Oakland #6 and Cleveland #17).
What's most impressive about the ABC/NBA numbers is that it went up against what some are calling the best (or at least the most satisfying) Thrones ever. "Battle of the Bastards" — a face off (pun intended) of the armies of Ramsey Bolton (bad guy basically everyone wants killed) and Jon Snow (good guy, apparently difficult to kill) — took 600 crew members, 500 extras, approximately $10 million dollars and 25 days of filming to make the amazing battle scene as mesmerizing as it was, according to HBO. Final numbers on the episode will be out later today and we'll update this column accordingly.
Over on ABC, it got the fairy tale ending any network would die for. A dramatic ending with the Cavs' Kyrie Irving hitting a 25-footer they'll be talking about for ages. The game was so gripping — largely thanks to tremendous defense — that even the president didn't risk missing one minute… reportedly staying aboard Air Force One on the tarmac to watch the end of the game upon returning from Yosemite National Park.
The underdog and its homegrown King defy big-time odds (no road team had won a Finals Game 7 since the Carter Administration) to bring a championship home to a city that has suffered far too long on the sports front.
Cavs 93, Warriors 89.
Seriously… Hollywood couldn't have drawn it up for ABC any better.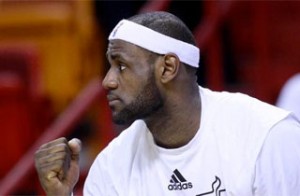 — —
Follow Joe Concha on Twitter @JoeConchaTV
This is an opinion piece. The views expressed in this article are those of just the author.