BBC Apologizes To Queen For Reporting She Was 'Pretty Upset' Over Non-Arrest Of Muslim Cleric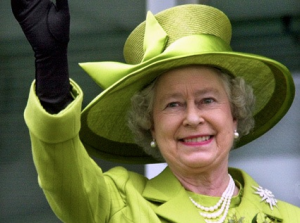 The British Broadcasting Corporation has issued a formal apology to Queen Elizabeth II for a reporter stating on BBC Radio 4 that Her Majesty was "pretty upset" at the failure of British officials to arrest a radical Muslim cleric while he was a prominent imam at a mosque in London. The cleric, Abu Hamza al-Masri, was eventually arrested, and may be extradited to the United States this year. It was in the context of a discussion of that news item that BBC security correspondent Frank Gardner revealed the details of a private conversation he had with the queen herself.
Hamza was eventually convicted in 2006 for soliciting murder and inciting hatred, and a European court ruled that he can be extradited to the U.S. to face terror charges. During a discussion about the extradition on the radio today, Gardner let the following slip about Queen Elizabeth's opinion on the matter.
"Actually, I can tell you that the queen was pretty upset that he was, this man was, there was no way to arrest him. She couldn't understand why — surely there must have been some law he must have broken. Well in the end, sure enough there was. He was eventually convicted and sentenced for 7 years for soliciting murder and inciting racial hatred."
The normal procedure for private conversations with the queen is that they are, well, private, and CNN's own royal correspondent said there is an understanding that if you accept an invitation to meet with the queen, "you accept that anything said is off the record."
The BBC released a statement following the radio conversation apologizing for the breach of conduct.
"This morning on the Today programme our correspondent Frank Gardner revealed details of a private conversation which took place some years ago with the Queen.

"The conversation should have remained private and the BBC and Frank deeply regret this breach of confidence. It was wholly inappropriate. Frank is extremely sorry for the embarrassment caused and has apologised to the Palace."
Gardner himself tweeted earlier today that this is "not exactly the best day but I can think of worse ones I've had…"
h/t CNN
[Image via]
Have a tip we should know? tips@mediaite.com
Josh Feldman - Senior Editor