CNN Media Reporter Disses 'Left Leaning,' 'Cellar Dwelling' MSNBC Ratings Wins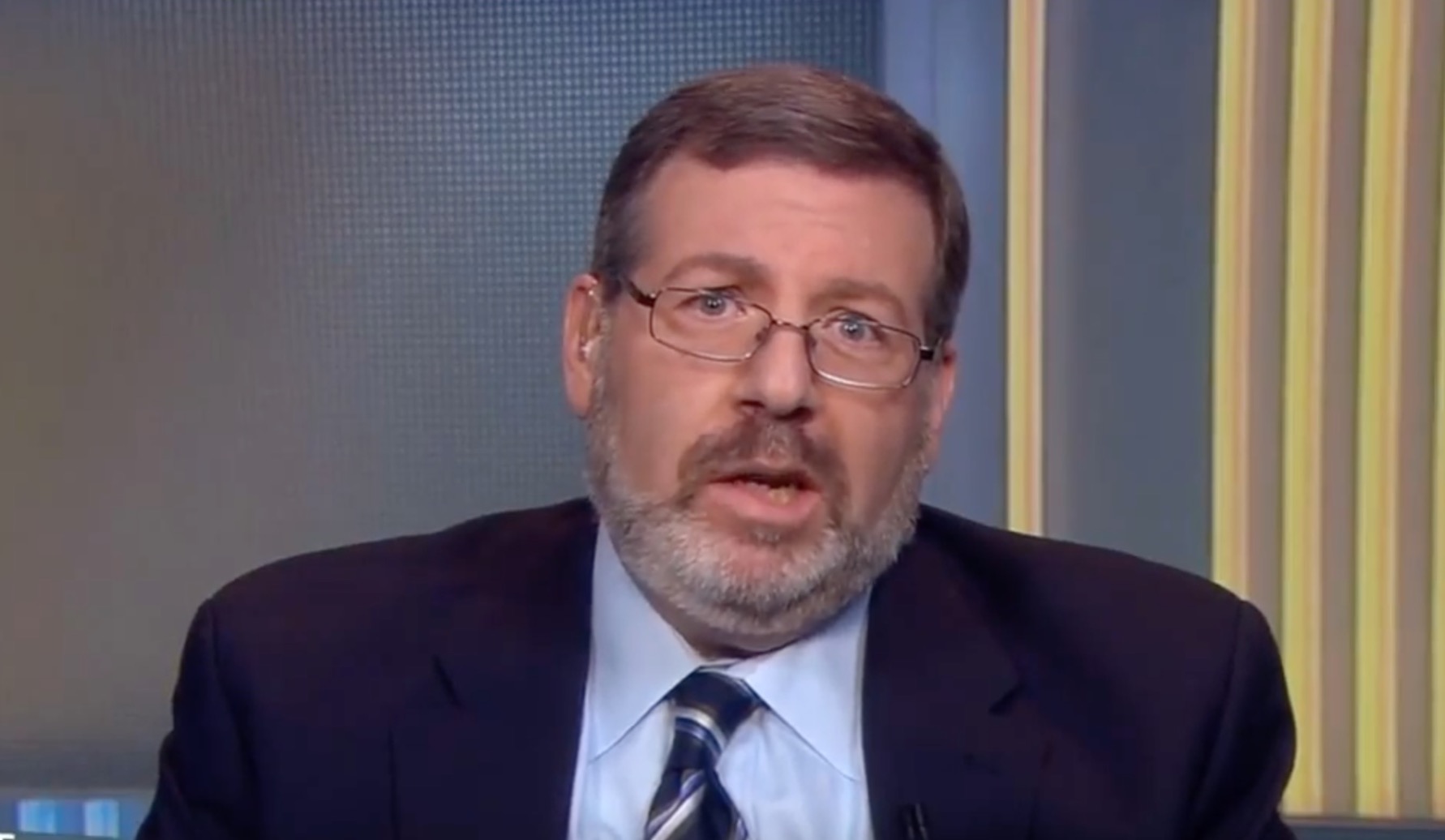 Cable news is a cutthroat world. That was reflected once again by CNN media reporter Brian Lowry belittling "left leaning" cable news rival MSNBC by claiming the network was "long accustomed to cellar-dwelling status."
Lowry was explaining MSNBC's August ratings success in comments for CNN's Brian Stelter's newsletter:
President Trump often mentions his power as a ratings draw, but there's one beneficiary he tends to overlook: MSNBC. The network's press release about August #'s notes that Rachel Maddow's show was the top-rated program on cable news for the month, both on a total-viewer (2.8 million) and 25-54 demo basis. And in the A.M., "Morning Joe" (1.1 million) equaled its all-time audience high. While Trump has at times overstated his influence on ratings, the left-leaning network — long accustomed to cellar-dwelling status — has clearly achieved gains thanks to apprehensions about his presidency…
However, a fact-check of Lowry's "cellar-dwelling" diss will find that MSNBC has been out of the ratings cellar for quite some time being replaced by CNN in a number of time slots, including in the 25-54 demographic. Additionally, the CNN reporter's "left leaning" accusation toward MSNBC will be viewed by many as the pot calling the kettle black since both networks have long been viewed as left-of-center (even though both today would likely challenge the characterization). A key difference between MSNBC and CNN? MSNBC hosts seem more transparent about their political views with a more overtly liberal prime time.
MSNBC has experienced quite a successful year under the Trump presidency, as their 2017 ratings continue to boom. In the month of August, they only trailed Fox News in the ratings game for cable — in both prime time slots and in total day viewers. Additionally, MSNBC's Rachel Maddow hosts the most-watched show in cable news, as she finishing August in the top spot — making her reign two consecutive months.
The continuous chaos surrounding President Donald Trump has no doubt made for great cable news ratings across the board, but MSNBC has been particularly apt at analyzing the White House's controversies as their numbers continue to outpace CNN and even catch up to Fox News.
[image via screengrab]
Have a tip we should know? tips@mediaite.com