Hilarious: Patton Oswalt Reveals Strange Prank He Pulled In Old King Of Queens Episode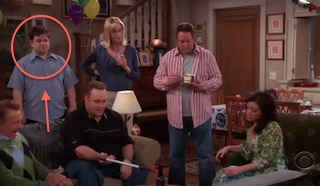 I just laughed the most I've ever laughed at an episode of King of Queens but it had nothing to do with anything Kevin James said. In fact, it had nothing to do with anything anyone said. In even more fact, it was entirely because of someone not saying anything and not doing anything at all. That someone is Patton Oswalt who, yesterday, informed his Twitter followers of a strange thing he did during the taping of a 2006 episode. For reasons even he can't remember, Oswalt decided to stand perfectly still like a creepy mannequin in the background of the episode's entire first scene. It's amazing.
I'm not sure if any viewers had ever caught this before but it was news to plenty when Oswalt sent out this Tweet yesterday: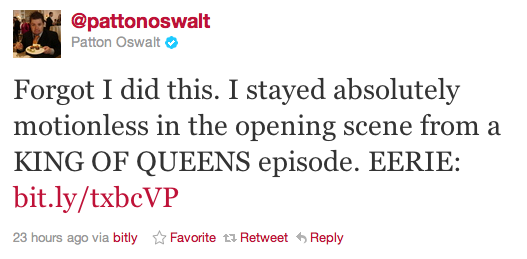 He is very much not kidding. The link sent fans to a YouTube video of the episode "Emotional Rollercoaster" which opens with the 40th birthday party of James' lead character. Throughout the entire party, Oswalt's character is there in the background just…standing. Once you know it's there, it's pretty damn hilarious.
The best thing is, like I mentioned earlier, Oswalt has no idea why he did it at the time.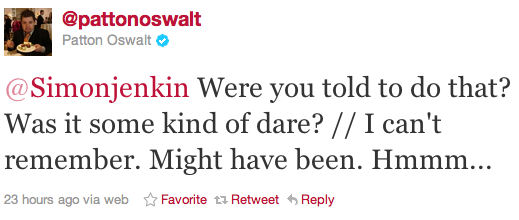 Watch the clip below. It's pretty incredible.
(h/t The A.V. Club)
Have a tip we should know? tips@mediaite.com