'Kill or Be Killed': Inside the Ad Boycotts and Power Transfers Shaping the New Fox News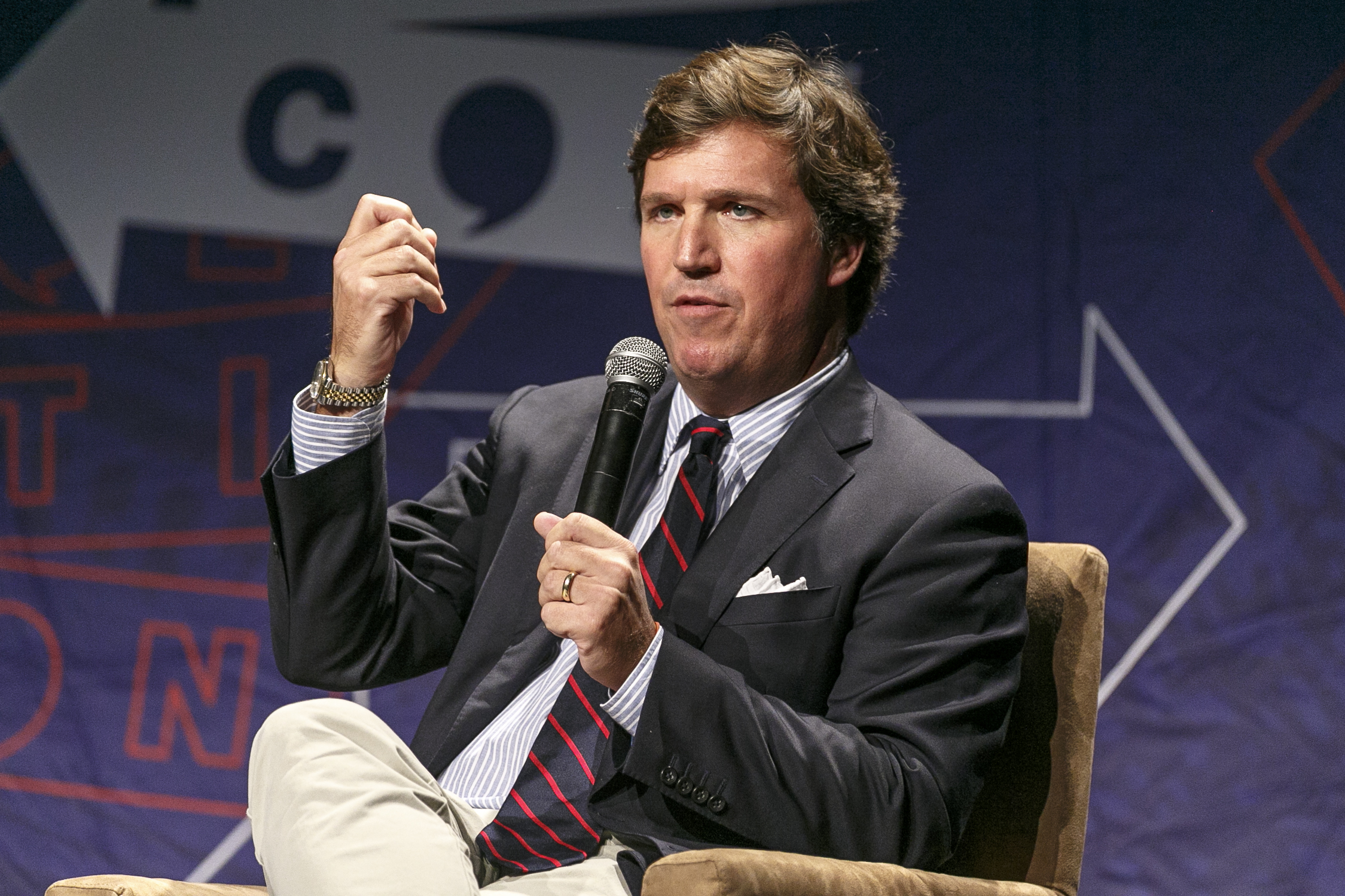 Tucker Carlson was in Florida by the time Media Matters, a liberal watchdog group, published the first batch of controversial comments he made years ago on a shock jock radio show. The crass remarks, which sparked a swift backlash, weren't enough to keep the Fox News host off his 8 p.m. show the next night: He kicked off his opening monologue aggressively, pledging to fight back against the "mob."
Carlson — appearing more tanned than usual in front of a backdrop of Washington's Capitol dome — actually broadcast his show from Florida last week, where he had long planned a working trip. From a remote studio in the Sunshine State, he mounted a nightly offensive against the brewing ad boycott that sought to have him removed from the air.
"The left" demands "total conformity," Carlson bellowed. "Since the day we went on the air, they've been working hard to kill this show."
A network staffer who spoke to Mediaite agreed: "The left's attacks aren't in good faith," the staffer said. "Kill or be killed."
Adding to the fray, the same weekend Carlson's old jokes were unearthed, a second controversy swirled around Jeanine Pirro, whose Islamophobic comments earned her a public condemnation from Fox News and a two week suspension (she'll be back on air next week, a source confirmed). It was a punishment angrily criticized by President Donald Trump, the network's loudest fan.
According to conversations with more than a dozen current and former executives, hosts and staffers, ad boycotts have become a recurring existential fight for Fox News and its new CEO, Suzanne Scott — but not a fight the network is accustomed to losing. A defiant Fox News has emerged in the Trump era as more profitable — but also more scrutinized — than it's ever been, thanks in large part to its symbiotic relationship with the president.
The competing controversies could not have come at a worse time for Fox. This week, Rupert Murdoch kicked off a new era for the network he founded: the $71.3 billion sale of 21st Century Fox to Disney was finalized, leaving behind a new, smaller company, Fox Corporation, home to Murdoch's remaining assets. The highly profitable remains, to be run by Rupert's son Lachlan, include Fox News — which generates more than $1 billion annual profits — as well as Fox Business, Fox Sports and the Fox broadcast network.
Just as the coordinated ad boycott was gaining steam against Carlson, Fox News was preparing to host its first-ever upfront pitch to more than 100 advertisers. At the presentation, Fox's president of ad sales Marianne Gambelli touted the news division and high ratings of primetime. She even spun those shows as a safe space for advertisers: "Our audience chooses our opinion programing because they trust the hosts and the content – making it a safe environment for your brand messaging," Gambelli said, according to a transcript obtained by Mediaite.
The flight of national advertisers from the primetime lineup means commercial breaks resemble the talk radio model, one source familiar with the matter told Mediaite. That means fewer Mercedes ads, more direct-to-sale catheter commercials, My Pillow spots and in-house promos — all of which bring in far less revenue.
Fox News insists that boycotts are not a serious threat to the network, pointing to robust growth in advertising revenue year over year. Indeed, most companies that pull out of certain shows continue to advertise on the network's other offerings. Some even slink back when the coast is clear.
Whether revenues come from luxury car ads or My Pillow, Fox News remains the top-rated and most profitable network in cable news. Fears it would not recover after the toppling of Bill O'Reilly — which was followed soon after by the ouster of longtime chief Roger Ailes in a network-wide sexual harassment scandal — have dissipated. Sean Hannity succeeded O'Reilly as the top-rated host on cable news, regularly pulling in a massive 3 million viewers a night, sometimes hitting 4 million. Carlson, who took over O'Reilly's time slot, has started to match the numbers of his predecessor.
To the network's critics, the reason for this continued success is obvious: ​functioning as the barely-unofficial mouthpiece of Trumpism is a lucrative business. As a former host at the network put it, "the 60 million people who voted for Trump have nowhere else to go."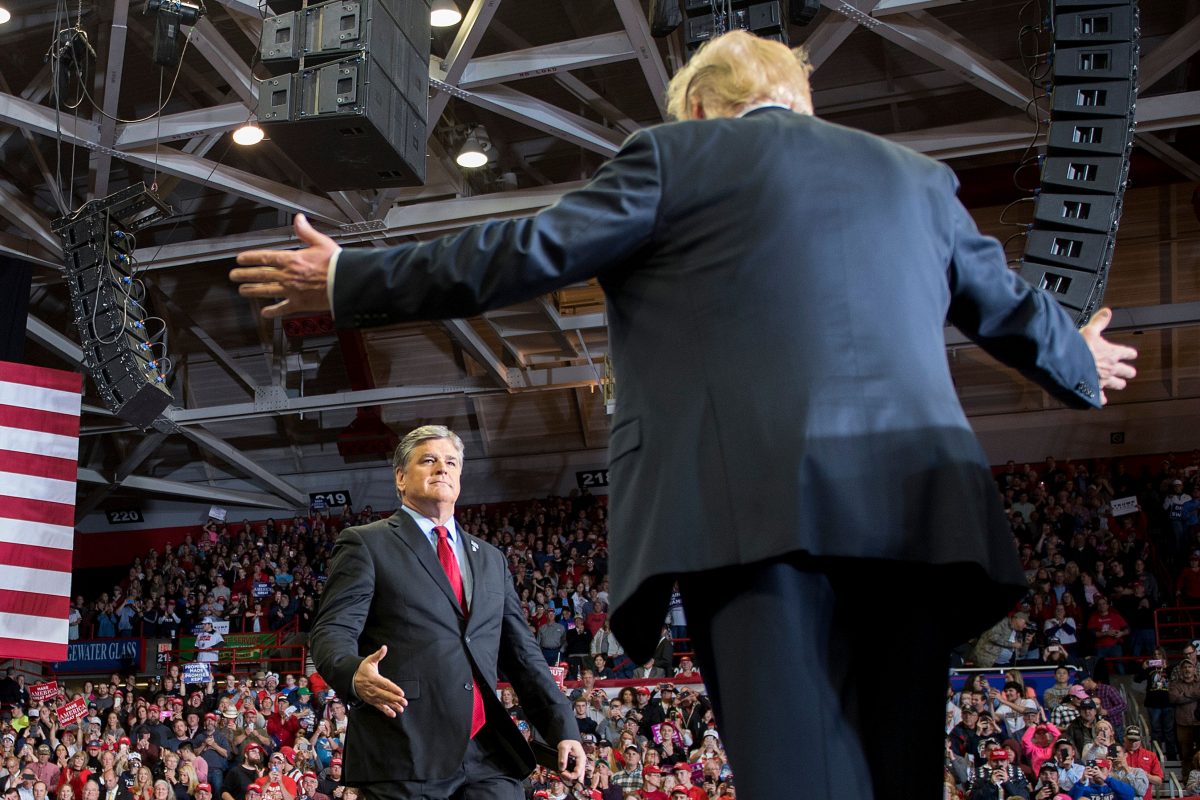 "Laura Ingraham is a host, not an anchor."
That's a common refrain from Fox News.​ ​It​'s a dash of pedantry unique to Fox, which ​takes pains ​to draw a line between its​ "anchors,"​ who deliver hard news​ (think ​Bret Baier, Chris Wallace and Shepard Smith) and​ its​ "hosts," whose coverage is opinionated (think Hannity, Carlson and Ingraham).
It strives to establish a church-and-state divide between the reliably pro-Trump opinion programming – the network's cash cow — and the hard news shows that Fox News uses to defend its status as a serious operation. The divide is admirable in theory, particularly at a time when rivals CNN and MSNBC make no effort to instill an official distinction between their own news anchors and outwardly opinionated hosts.
Even so, Fox News staffers have complained to management about the blurred lines between news and opinion. Hosts like Dana Perino are expected to juggle both roles: she hosts The Daily Briefing, a daytime news program, and just a few hours later joins the table of The Five, where she gives opinion commentary flanked by Jesse Watters and Greg Gutfeld. (A network spokesperson noted Perino has not provided extensive opinion on The Five since launching her news show).
Others are pushed from news to opinion by network brass. Gregg Jarrett, who worked for 15 years as a Fox News anchor, was stripped of the title in 2017 and made a legal analyst, because his commentary "went off the deep end" of reporting the news, one senior network source said. The change did wonders for his career. Now free to opine on Hannity without editorial restrictions, Jarrett's 2018 book on the "deep state" vaulted to the top of the New York Times best-seller list, demonstrating the incentives for making the move to opinion — particularly of the pro-Trump variety.
The divide is also enforced in guest booking. Seb Gorka, sources confirmed, was banned from the network's hard news programs. The former Trump official isn't the only one: Sara Carter, Hannity's go-to reporter on the deep state, is also barred from the news side of Fox.
Carter appears on Hannity almost nightly to promote the reporting on her eponymous website. She is customarily introduced by Hannity as an "investigative reporter." Fox News executives have asked Hannity to stop using this title on the grounds that Carter's reporting is not vetted, and passes none of the network's editorial guidelines. Hannity has responded to this feedback by repeatedly referring to Carter as an investigative reporter during her appearances. It's hard to overstate​ how little Hannity cares about Fox News leadership, with which he rarely interacts.
And they're perfectly content to leave him and his $35 million contract alone. One of the prevailing dynamics that has settled in as Fox News entered its post-Ailes era is that Hannity is untouchable.
His ratings success and ability to avoid controversy (he's sandwiched between outrage magnets Carlson and Ingraham) has allowed Hannity to operate in his own bubble within the network — he's often content to film the show from his Long Island compound. Producers ask only for one thing: that his seemingly endless opening monologue (last night's clocked in at 16 minutes) last longer. Ratings drop at its conclusion, sources said.
While less prone to drawing the fury of Media Matters, Hannity has in the past faced pressure from higher-ups. His continued coverage of the Seth Rich conspiracy in 2017 prompted a rare intervention from network brass, who convened to tell the top-rated host to drop the story. Hannity, though enraged by the order, complied.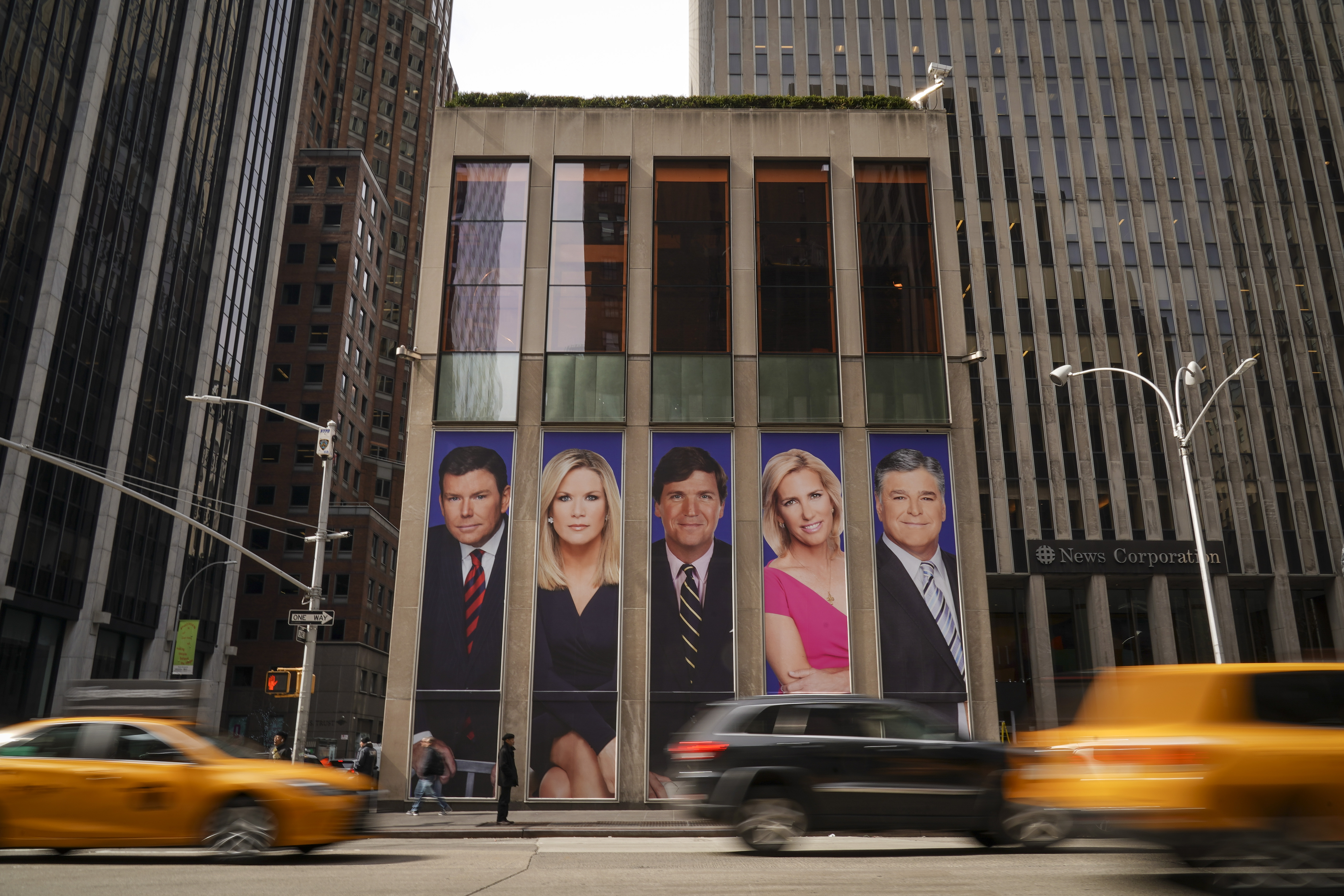 Fox News's continued ratings success means the team put in charge following the ouster of Ailes has been cautious not to rock the boat — editorially at least. The network's first female CEO, Suzanne Scott, has worked hard to crack down after years of a toxic workplace culture under Ailes exploded into dozens of lawsuits.
As well as strict anti-harassment measures, Scott also introduced a literally more transparent c-suite. The famously paranoid Ailes imposed a bunker mentality in Murdoch's News Corp headquarters in Midtown. His office, on the second floor, resided behind a solid wooden door with a camera looming ominously above it. Fox's newsroom, meanwhile, was stuffed in the basement. Under Scott, the newsroom was moved up to the second floor, where her glass office sits alongside the glass office of Jay Wallace, the network's new president.
Scott has prioritized opening up communication in the company, a source explained, introducing quarterly addresses to staff and monthly women's breakfasts for junior female employees. Wallace, as president and executive editor, is responsible for all of the network's editorial.
"There's no more fear," a senior Fox News source said. "Roger Ailes isn't looming over everything."
But fear isn't the only thing Ailes brought to Fox. His pervasive management style was unquestionably successful at building the network into the powerhouse it is.
While Ailes was always a hardline conservative — one source close to him said he considered it his "mission" to defeat Hillary Clinton in 2016 — he cared most about his personal success. His bonus ladder was strictly tied to performance, with yearly revenue the primary metric. If Ailes met his revenue target every year, he was satisfied. "He was fixated on making his bonus," a source said. He should have been: one source familiar pegged his annual bonus in the tens of millions. Ailes also realized that the network was more powerful if it occasionally showed independent streaks; sources said he would regularly chastise hosts for pushing inane conservative talking points.
The new editorial leadership is more hands off or, as some disgruntled former staffers put it, completely rudderless.
"The only guiding principle at Fox now is don't get in trouble," a former Fox News staffer said. As long long as hosts are able to avoid advertiser boycotts — not an easy feat, it turns out — they're free to say what they want.
A Fox executive pushed back on this characterization, countering that under new leadership there is simply more accountability and concern for brand protection than under Ailes.
"Roger was completely distracted," the executive told Mediaite. "He was trying to run the GOP from his office. He was so preoccupied with electing a president he didn't have time to run the network. Suzanne is focused on running the business."
It's a point of speculation amongst staffers how much Lachlan Murdoch, who this week assumed control of Fox Corp., will seek to leave his mark on Fox News. Lachlan's politics are more in line with his conservative father than his younger brother James, who Fox News staffers deride as a liberal. Still, there are fears at the network that Lachlan will seek to rein in some of its controversial impulses — from hosts prone to sparking ad boycotts to coziness with the White House. One thing sources made clear: like his father, he'll be exceedingly cautious about interfering with the formula that has kept Fox's profits surging under the Trump administration.
[Photo by Rich Polk/Getty Images, Photo by Jim Watson/Getty Images, Photo by Drew Angerer/Getty Images]
Have a tip we should know? tips@mediaite.com
Aidan McLaughlin - Editor in Chief