Meghan McCain Reportedly Considering Leaving The View, Feels Like a 'Caged Animal'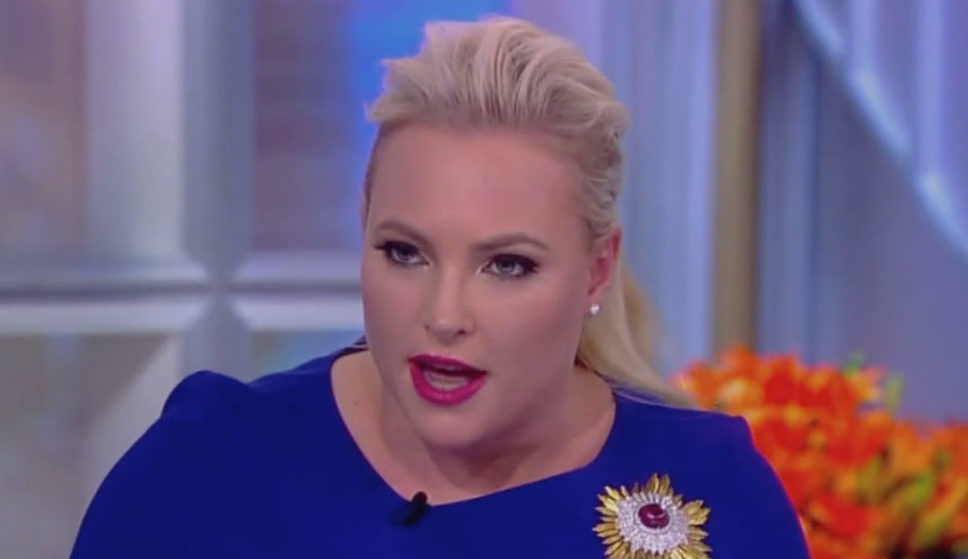 ABC's famed daily talk show The View may have burnt out its resident conservative Meghan McCain, sources told the Daily Beast.
The daughter of Senator John McCain and conservative is exhausted from being in the hot seat with her liberal coworkers, per the report. She is considering not renewing her contract with ABC in September for the third year on The View.
The 34-year-old is reportedly feeling exhausted, defeated, and "like a caged animal," said a source close to McCain. "It's getting to the point where it's not worth the emotional toll every week," another close source told the Daily Beast.
McCain did not respond to Mediaite's request for comment. In a statement, an ABC spokesperson told Mediaite, "The co-hosts and The View have had an incredible season and we expect them all back for an epic year ahead."
The View Executive Producer Hilary Estey McLoughlin doesn't believe McCain will leave. She said that they are happy to have McCain on the show, and she believes McCain is still happy to be there. "She realizes it's a very good platform for her and we love having her there. I feel like she will come back."
Co-executive producer Candi Carter very much hopes that McCain will come back for next season, telling the Daily Beast: "What is so amazing about having Meghan on the show is she literally has inside-knowledge sources, and she grew up in the world of politics, and that has been such an asset to our show."
McCain's tabloid-friendly spars with cohosts allegedly continue off-air as well. Close friends of McCain believed that co-host Sunny Hostin is sometimes a source of the negative publicity surrounding McCain. They also said Hostin has complained of McCain's anti-social behavior at The View to McCain's own friends on multiple occasions.
This post has been updated with a statement from ABC.
Have a tip we should know? tips@mediaite.com