MTV's The Real World Is Looking For Some Sexy, Young Occupy Wall Street-ers To Get Real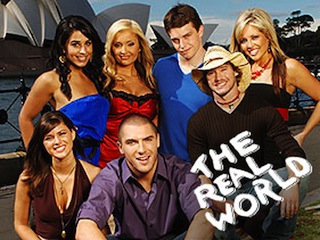 The New York Observer has noticed that Bunim/Murray Productions, the company that produces The Real World for Viacom-owned MTV has posted a casting notice on Craigslist looking for an Occupy Wall Street protester to join the cast of their next season.
So, basically, a giant corporation needs a young person to exploit for money and so they've decided the best place to look is amongst that giant group of young people who are sick and tired of being exploited by corporations for money.
Gosh! It's just like a wacky rom-com odd couple!
Here's what the posted listing says:
"MTV's Real World is seeking cast members to tell their unique stories on our show. If you are over the age of 20 and appear to be between the ages of 20-24, and the description below sounds like you, we want to hear from you!

Are you a part of the OCCUPY WALL STREET movement?

If so, please contact realworldcasting@bunim-murray.com. Your subject heading should be YOUR NAME and WALL STREET.

Please attach 3 RECENT PHOTOS and a brief BIO, including your full NAME, DATE OF BIRTH (for ID purposes only) as well as your CONTACT INFORMATION including PHONE #."
The whole thing is patently ridiculous. Don't these people realize that, to go on this show, these protesters would have to go against the very things they're fighting for, thus demolishing their very ideals? I mean, jeez, this is as stupid as creating a show called Jersey Shore and filling the cast with all people from New York instead of New Jersey!
Oh, wait…
(h/t The AV Club)
Have a tip we should know? tips@mediaite.com