NBC Draws Fire For Running Trump's Racist Caravan Ad During Sunday Night Football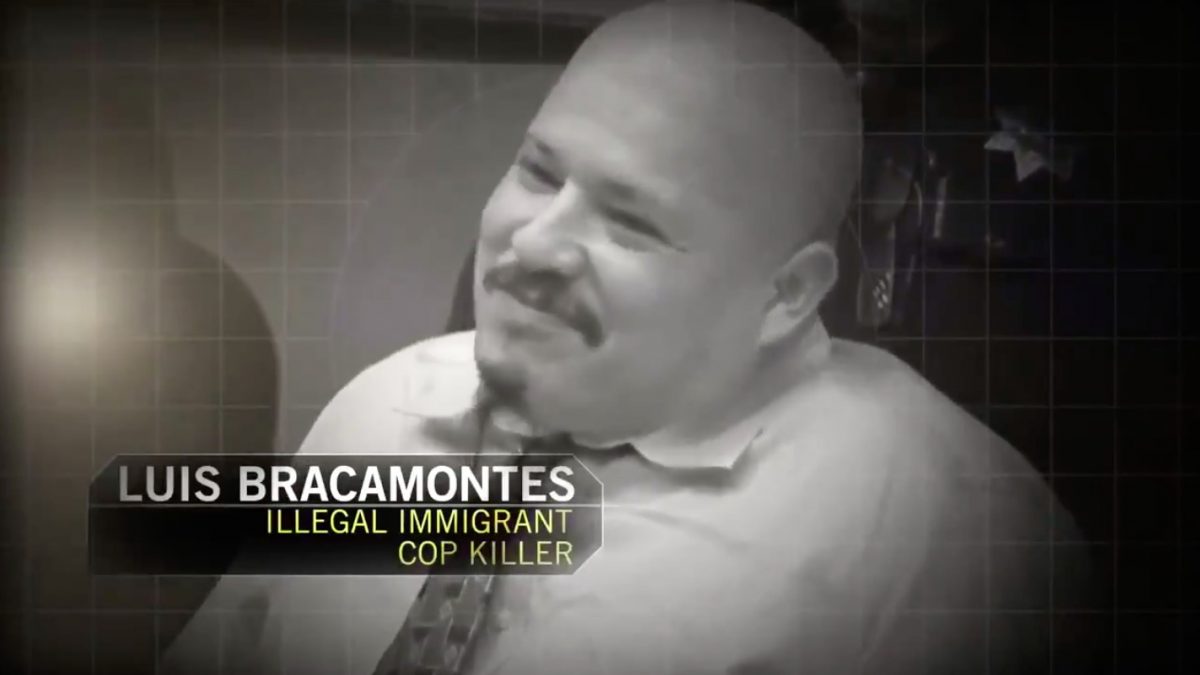 NBC is facing a backlash for airing a President Donald Trump-approved campaign ad during Sunday Night Football — one CNN declared too racist to air.
The 30-second spot, a version of which Trump tweeted out last week to much outrage, warned of a "7,000-migrant caravan" approaching the U.S. border with Mexico. It also featured Luis Bracamontes, an undocumented immigrant convicted of murdering two sheriff's deputies in 2014, falsely claiming that Democrats "let him into our country."
Per the New York Times, the ad that aired on NBC Sunday night — during a game between the Green Bay Packers and New England Patriots — cut the false claims about Democrats, but still tied immigrants to crime.
"America cannot allow this invasion," the ad warned. "The migrant caravan must be stopped. President Trump and his allies will protect our border and keep our families safe. America's future depends on you. Stop the caravan. Vote Republican."
While NBC aired the ad, another network pointedly refused: CNN.
Responding to Donald Trump Jr. in a tweet last week, CNN's PR team called the ad "racist" and said it declined the opportunity to run a paid version on its air.
CNN has made it abundantly clear in its editorial coverage that this ad is racist. When presented with an opportunity to be paid to take a version of this ad, we declined. Those are the facts. ?

— CNN Communications (@CNNPR) November 3, 2018
NBC Sports's decision to run the ad earned outrage from critics, notably Debra Messing, whose show Will & Grace airs on NBC:
To our @willandgrace fans—I want you to know that I am ashamed that my network aired this disgusting racist ad. It is the antithesis of everything I personally believe in, and what, I believe, our show is all about. @nbc pic.twitter.com/CLinZKHB47

— Debra Messing (@DebraMessing) November 5, 2018
Judd Apatow also called out NBC and its parent company Comcast in a series of tweets:
So @nbc and @Comcast aired that racist Trump caravan commercial during the football game. Who made that decision? How did they decide it was ok? I am disgusted that you would air that after @cnn refused to air it because it is explicitly racist. Shame on you. @NBCNews

— Judd Apatow (@JuddApatow) November 5, 2018
Why would @nbc run that ad? They need to answer that question. Did they fear NOT running that ad? https://t.co/Cyi30sejBi

— Judd Apatow (@JuddApatow) November 5, 2018
Shame on @nbc. What an abomination that was to run that ad. After those murders you decided to fan the flames of hate? https://t.co/vdMhmfdA3i

— Judd Apatow (@JuddApatow) November 5, 2018
It was a low point in the history of @nbc. Who will explain their reasoning for promoting racism during this football game? https://t.co/NU3XnBgsJr

— Judd Apatow (@JuddApatow) November 5, 2018
UPDATE: NBC issues a statement:
NEW NBC statement regarding the Trump immigration ad:

"After further review we recognize the insensitive nature of the ad and have decided to cease airing it across our properties as soon as possible." – NBCUniversal Spokesperson.

— Dylan Byers (@DylanByers) November 5, 2018
Have a tip we should know? tips@mediaite.com
Aidan McLaughlin - Editor in Chief