Rupert Murdoch Totally Dismisses Fox News Harassment Scandals: 'It's All Nonsense'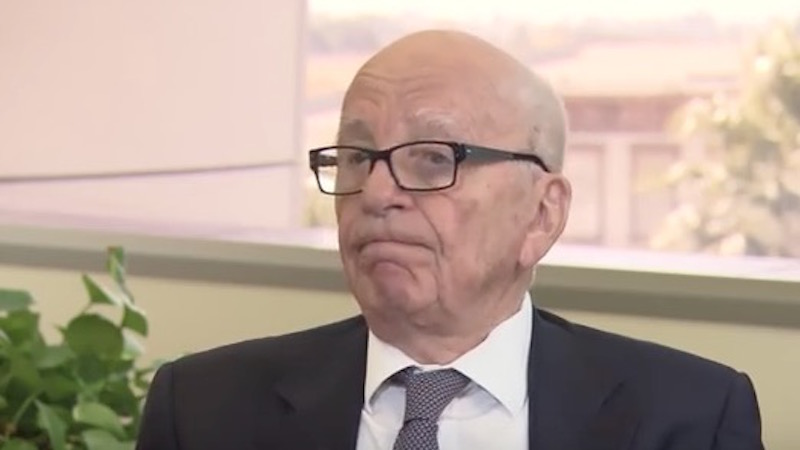 Rupert Murdoch made himself a whole boatload of money today. The Walt Disney Company bought 21st Century Fox for, oh, $52 billion. While this deal could bring about a canonical appearance by Homer Simpson in a future Avengers film, it will not allow Brit Hume to find himself in a galaxy far, far away.
That's because Fox News wasn't part of the deal. Murdoch is going to hold on to the profitable cable news outlet, much to the relief of President Donald Trump.
Murdoch, perhaps riding high on his financial windfall, spoke to Sky News and seemed to utterly dismiss the spate of sexual harassment allegations levied at high profile Fox News employees, including former CEO Roger Ailes and anchor Bill O'Reilly.
"It's all nonsense," Ailes said, according to a transcript provided by CNN's Tom Kludt. "There was a problem with our chief executive. Sort of. Over the years. But isolated incidents.
"That was largely political because we are conservative."
Then, Murdoch laid into rival networks and their own issues with high profile males abusing their power.
"All the liberals are going the drain," he said. "NBC is in deep trouble."
What the Australia media magnate did not say, however, is almost as important as what he did say. There was no mention of O'Reilly. None. He leapt right from the dismissal of Ailes' alleged actions to pointing a finger at NBC and CBS.
Murdoch went on to suggest that some of these harassment allegations "might've been a bit of flirting."
[image via screenshot]
—
Follow Lawrence Bonk (@sidescrollers) on Twitter
Have a tip we should know? tips@mediaite.com