Sarah Sanders Says Trump Will Discuss Helping Russia Question Former US Ambassador
White House Press Secretary Sarah Huckabee Sanders told reporters on Wednesday that President Donald Trump will discuss "with his team" whether or not to help Russia prosecute former US ambassador to Russia Michael McFaul.
"Russia's already yesterday named several Americans who they want to question who they claim were involved in, quote, unquote, crimes, in their terms, including a former ambassador to Russia, Michael McFaul. Does President Trump support that idea? Is he open to having US officials questioned by Russia?" asked the New York Times' star White House reporter Maggie Haberman.
"The president is going to meet with his team and we'll let you know when we have an announcement on that," replied Sanders, who was fielding questions from reporters during the first White House press briefing since July 2.
"Is that a topic that came up in their conversation?" Haberman pushed. "Did President Putin raise this with President Trump?"
Sanders continued with the same ambiguous line: "There was some conversation about it, but there wasn't a commitment made on behalf of the United States. The president will work with his team and we'll let you know if there is an announcement on that front."
Russian prosecutors have voiced interest in interrogating McFaul due to allegations that he participated in monetary crimes. McFaul has already claimed his innocence however, saying on Twitter, "Trump administration needs to denounce this crazy idea now."
Sanders and Trump were quickly criticized by pundits and journalists on Twitter after the press secretary's comments on McFaul's situation with Russia:
The *instant* answer should have been: "The President told Putin that he cannot deflect from his own corruption and abuses of his people by threatening US citizens, and that we will consider any further mention of @mcfaul as a threat to the safety of an American diplomat." https://t.co/KoOwFeGsds

— Tom Nichols (@RadioFreeTom) July 18, 2018
This is horrifying. There can be only one announcement: That Putin can go piss up a rope. The President must stand by @mcfaul – a former ambassador of the United States. This is not a partisan issue, this a threat against a fellow citizen from an enemy regime. https://t.co/um0ozmkGOQ

— Tom Nichols (@RadioFreeTom) July 18, 2018
President Wilson's press secretary would have issued a declaration that when it came to protecting @McFaul and @Billbrowder that Vladimir Putin could pack sand. https://t.co/e36UP80MOh

— Rick Wilson (@TheRickWilson) July 18, 2018
With this president, we might really need a Hands Off @McFaul Committee. https://t.co/BaP6eLbKGf

— David Corn (@DavidCornDC) July 18, 2018
For those keeping score at home, this means Putin asked the President to let him get his hands on a former US ambassador to Russia, @McFaul, and man who successfully lobbied for one of the primary sanctions against Russia. And the WH can't say how POTUS responded. Remarkable. https://t.co/Ly3vPuP2vS

— David Sanger (@SangerNYT) July 18, 2018
That briefing provided a glimpse at what Trump and Putin discussed in private–Russia's request to interrogate Bill Browder and Mike McFaul. That is chilling. We must know more about what took place.

— Amanda Carpenter (@amandacarpenter) July 18, 2018
UPDATE: Following Sanders' comments, Secretary of State spokeswoman Heather Nauert slammed the Kremlin's interest in interoggating McFaul as "absolutely absurd."
After WH spox Sarah Sanders fails to reject Russian request to question former US Amb to Russia Michael McFaul, State spox Heather Nauert calls the Russian request "absolutely absurd" and "We do not stand by those assertions" the Russian government makes.

— Jonathan Landay (@JonathanLanday) July 18, 2018
Watch above, via CNN.
[image via screengrab]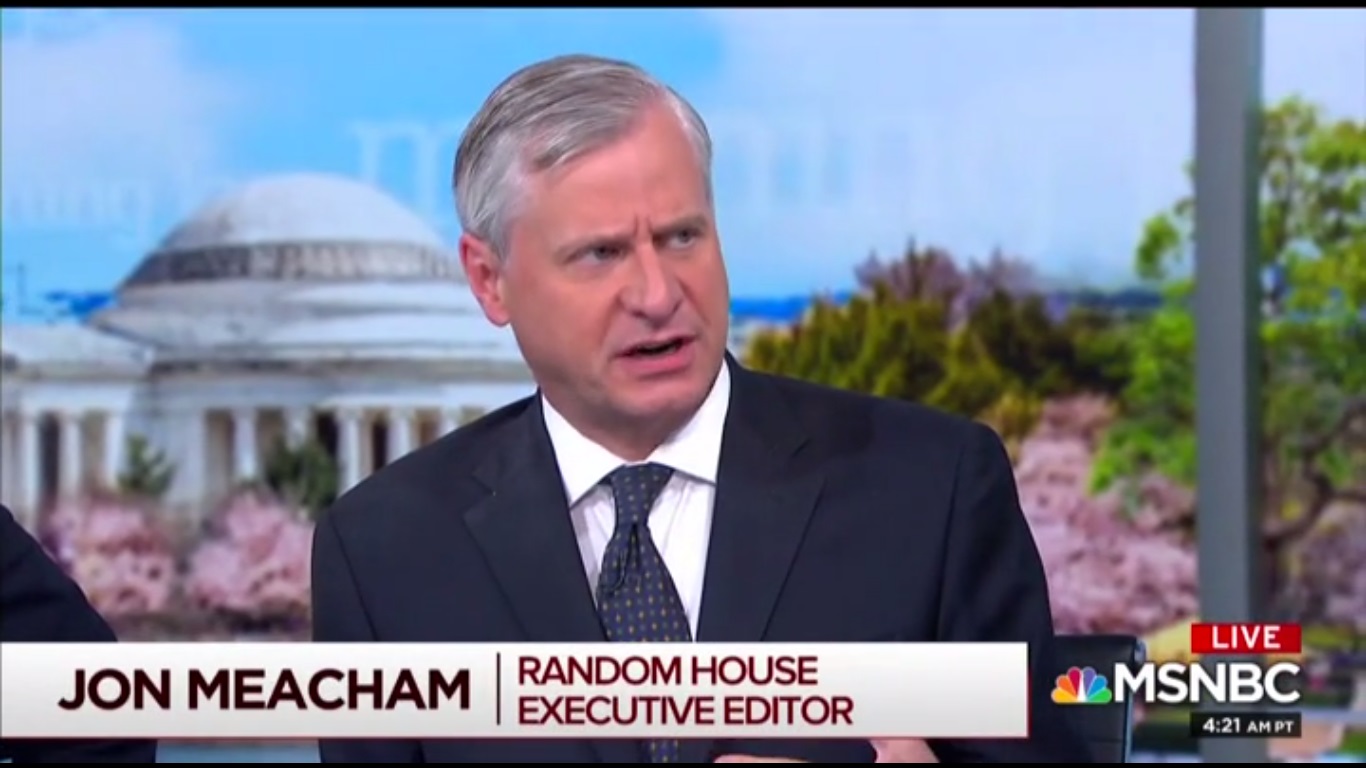 Follow the author on Twitter (@calebecarma).
Have a tip we should know? tips@mediaite.com