On Wednesday's Sean Hannity Show, the eponymous host cited President Barack Obama's "goofy helmet" as a visual weakness in juxtaposition to what seems like Vladimir Putin's "The Most Interesting Man in the World" audition tapes.
The comparison was inspired by TIME's Michael Crowley highlighting of the perceived presidential difference in a March 1st tweet, later selected as Fox Nation's "Pic of the Day" on March 3rd: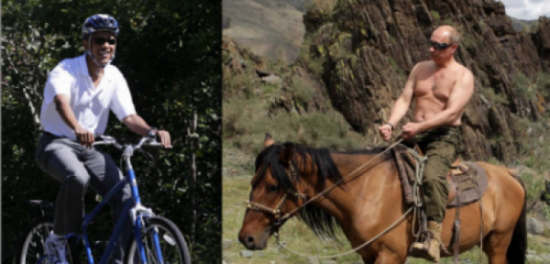 Aside from bashing Obama as goofy, Hannity used the image to assert that past generations may just have had bigger ball bearings: "When I grew up, all I did was ride my bike. I never wore a helmet. Ever. Not once, not one time. And guess what … we survived."
But why does this come up only now? President Obama isn't the first executive to keep the First Noggin under less-than-secret service. Take a visit from the ghosts of presidential pedalers past:
Whenever President George W. Bush rode his bike, he was sure to keep his head on straight: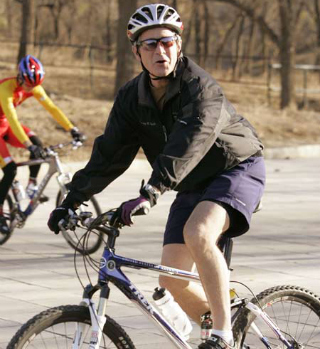 No doubt prescribed by a marriage counselor, President Bill Clinton and his First Lady Hillary went for a casual ride. That administration, too, was big on protection: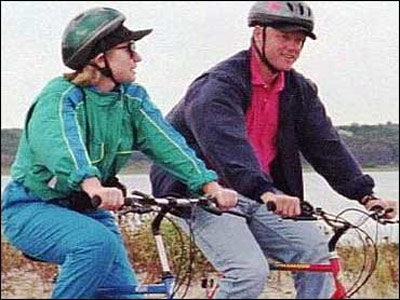 And apparently President Gerald Ford had good parents: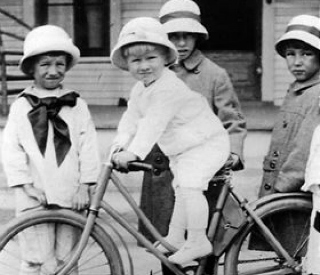 John F. Kennedy once said, "Nothing compares to the single pleasure of a bike ride." It's not about power — it's about not being headstrong. Plus this is just reckless.
Listen below:
— —
[h/t] MMfA
>> Clark Young is, above all things, a Mainer and Red Sox fan. Follow him on Twitter here.
Have a tip we should know? tips@mediaite.com