Source: Díaz-Balart to Remain on MSNBC Weekdays, But Loses 2nd Hour of The Rundown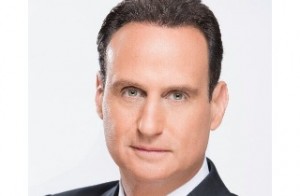 José Díaz-Balart may not be leaving MSNBC dayside after all.
The news comes after another highly-placed source with knowledge close to the situation says while Díaz-Balart may lose an hour off of his current two-hour weekday morning timeslot (The Rundown with José Díaz-Balart) as reported yesterday, he will remain as an anchor in a condensed capacity during weekday mornings. Said capacity will likely be the 10:00 AM-11:00 AM slot that immediately follows the extended version coming for Morning Joe, which–as originally reported here–will run until 10:00 AM. That said and per Thursday's exclusive here, this is how MSNBC will likely look until 6:00 PM when the network officially announces all the changes later this month (all times Eastern):
6:00 AM-10:00 AM: Morning Joe
10:00 AM-11:00 AM: The Daily Rundown with José Díaz-Balart
11:00 AM-12:00 noon: NewsNation with Tamron Hall
12:00-1:00 PM: Andrea Mitchell Reports
1:00-3:00 PM: Thomas Roberts
3:00-5:00 PM: Kate Snow
5:00-6:00 PM: Chuck Todd
6:00-7:00 PM: To Be Announced
As few notes on Díaz-Balart: He's the only Latino anchor on MSNBC. His program is broadcast live out of Miami, which is the only MSNBC program to originate from outside of New York City or Washington, D.C. Experience and accolades aren't in short supply with the 54-year-old Cuban-American, having earned a national Emmy for his work with Telemundo and two more Emmys while with WTVJ-TV in Miami. He's also won a duPont and Peabody. In terms of his MSNBC history, he did some fill-in anchor work for a few years earlier this decade (primarily for the departed Contessa Brewer) and eventually was given his own one-hour news program weekdays mornings in May of 2014.
As MSNBC continues its largest overhaul in history, some at the network win, some lose. Díaz-Balart may be losing one hour, but it appears he'll still be keeping another, basically putting him back where got his own program on the network 16 months ago.
Considering all the sweeping changes at the network, breaking even is a good deal right now.
— —
>>Follow Joe Concha on Twitter @JoeConchaTV
Have a tip we should know? tips@mediaite.com