This Exists: Bill O'Reilly Interviews Ventriloquist, Puppet On Obama Administration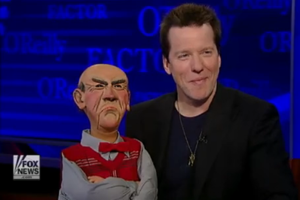 Puppets– they're all the rage over at Fox News. First, Glenn Beck made them the focus of his year-end review and now Bill O'Reilly has reunited with acclaimed ventriloquist Jeff Dunham to chat about President Obama's policies and the state of the nation with his puppet, Walter.
Dunham and O'Reilly go way back– back to 1976, when O'Reilly was working for Channel 8 News and had a luscious mane David Frost would kill for. In fact, the pre-interview clip Juan Williams plays merits a screenshot of youthful O'Reilly: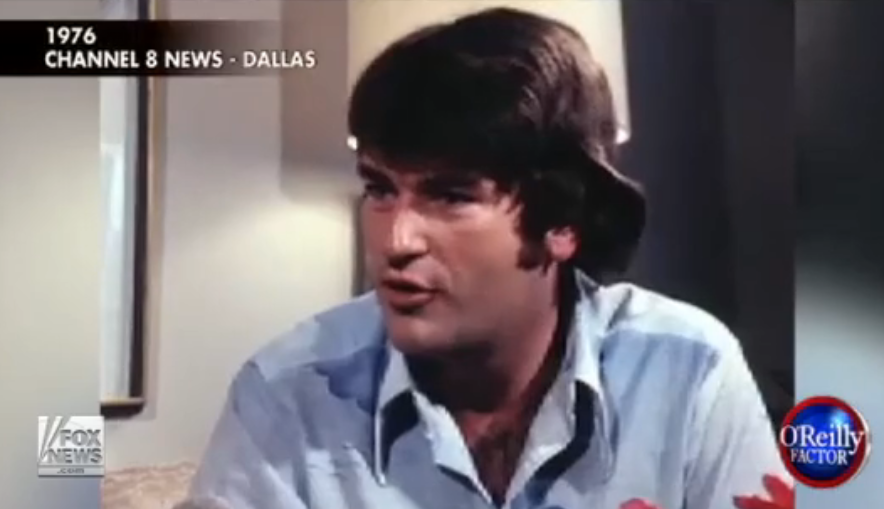 But back to 2010, where Dunham has just released a book on his life as a ventriloquist, All By My Selves. Dunham does very little speaking in this interview on account of his loquacious pal Walter. Walter advises O'Reilly on the ladies (of The View, of course): "you get a puppet or you sit on Jeff's other knee" and repeatedly calls O'Reilly, much to his chagrin, a "simple man." He's also got some staunch views on the greatness of America: "if you don't like this country, get the hell out. Is that too harsh? Get the hell out, por favor." And while Walter seems to like the President as a person, he feels nothing special about him– nor about Sarah Palin. As opposed to O'Reilly, for whom Walter feels "warm and fuzzy."
The interview ends with Walter getting a job offer to be a contributor on the Factor and leave his job entertaining with Dunham which, while a tempting offer, seems somewhat unlikely.
The interview from Friday's Factor via Fox News below:

Have a tip we should know? tips@mediaite.com