Twitter Says Some Guy's Uncle From Zimbabwe is Better Than Jesse Watters, Who Should Be 'Fired Immediately'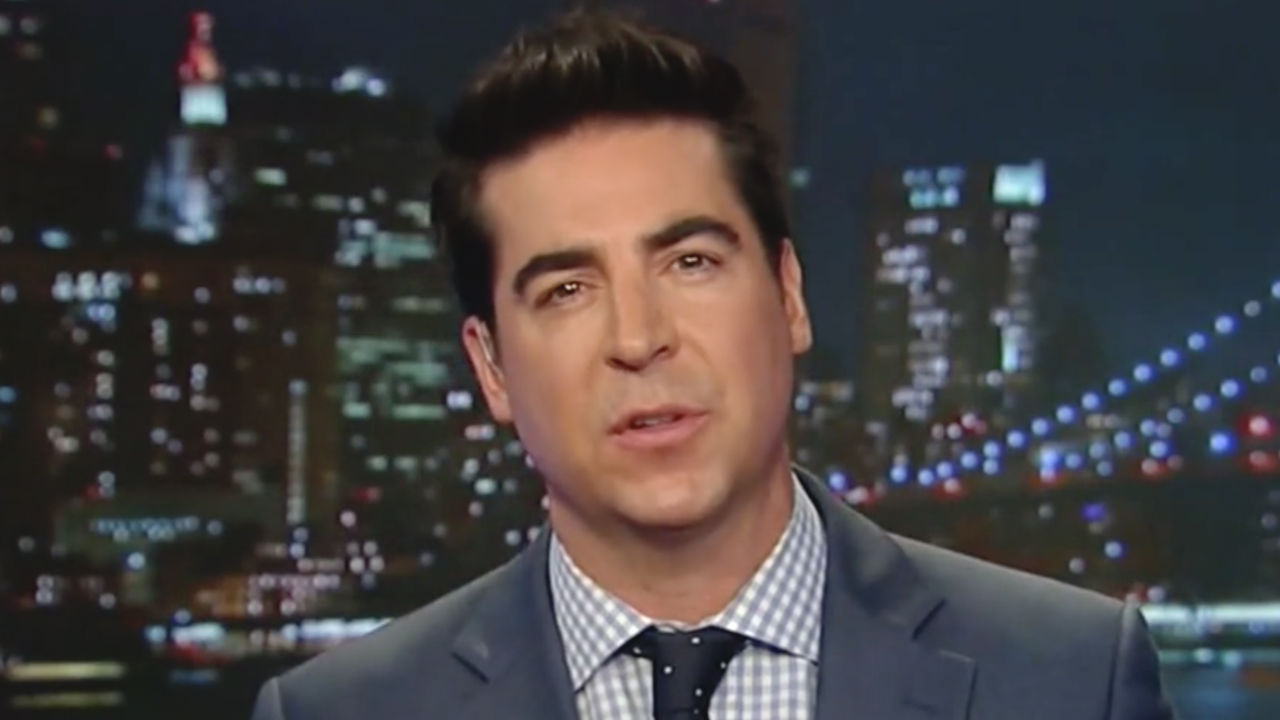 Following Jesse Watters' racist remark on immigration, members of the media castigated the Fox News host for his nativist rhetoric, one even calling for his firing.
The uproar was sparked by Monday night during Watters' appearance on The Five, when he argued in favor of President Donald Trump's merit-based immigration agenda, saying it would attract "the best and brightest" rather than "some guy's uncle from Zimbabwe."
Watters was immediately called out on Twitter for his bigotry, some users suggesting "some guy's uncle from Zimbabwe" likely contributes more to the U.S. than him.
Talk show great Montel Williams even jumped in, asking what was wrong with Watters that he'd make such a statement.
Check out the reactions below:
honestly dog whistles are so 2013 https://t.co/6AzRPTRspb

— Astead (@AsteadWesley) July 31, 2018
Hello? @RacismDog? https://t.co/yUy1hRBrOt

— Jennifer Mendelsohn ?? (@CleverTitleTK) July 31, 2018
These dogs don't even know how to whistle anymore. https://t.co/DKqivBfgVy

— Saeed Jones (@theferocity) July 31, 2018
When you say the quiet part out loud https://t.co/9ulVD3X1DD

— David Rutz (@DavidRutz) July 31, 2018
And these are mutually exclusive why exactly? Spell this out for me, Jesse. https://t.co/bB5r4iawQi

— Alex Griswold (@HashtagGriswold) July 31, 2018
Casual racism on Fox News https://t.co/OCVbZtGvKA

— Judd Legum (@JuddLegum) July 31, 2018
Jesse Watters is what would happen if Steve King designed a cable news pundit.

— Jane Coaston (@cjane87) July 31, 2018
He called it Rhodesia in rehearsal https://t.co/gyobShzKsQ

— Robert Wheel (@BobbyBigWheel) July 31, 2018
Say that again? The first time was to subtle. https://t.co/YjhOT3nxoE

— Rick Wilson (@TheRickWilson) July 31, 2018
Lincoln, Aug. 24, 1855: "Our progress in degeneracy appears to me to be pretty rapid…I should prefer emigrating to some country where they make no pretense of loving liberty–to Russia, for instance, where despotism can be taken pure, and without the base alloy of hypocrisy." https://t.co/PuYoHPq8pY

— Bill Kristol (@BillKristol) July 31, 2018
Jesse Watters: Always the guy who traffics in what he thinks is humor but is obviously racism. https://t.co/jUhP9dJCOi

— Chris Geidner (@chrisgeidner) July 31, 2018
huh, I wonder why he picked Zimbabwe

— Richard Lawler (@rjcc) July 31, 2018
.@JesseBWatters be a little more racist. Go ahead, you can do it. https://t.co/tWV0Cy9Qv4

— Bradley P. Moss (@BradMossEsq) July 31, 2018
WTH is wrong with you @JesseBWatters? There are a lot of fine white folk in Zimbabwe who watch @FoxNews ? https://t.co/xdhihmD8xC

— Montel Williams (@Montel_Williams) July 31, 2018
As is so often the case, if any other host on any other network said something this racist they'd be fired immediately. The same should be true of Jesse Watters. https://t.co/BW6QebWb9y

— Matt McDermott (@mattmfm) July 31, 2018
'Some Guy's Uncle from Zimbabwe' likely contributes more to America than Jesse Watters does. https://t.co/XvgrfCxIKx

— Harold Pollack (@haroldpollack) July 31, 2018
The legal primacy of birthright over merit is the only reason Jesse Watters hasn't lost his American citizenship to an uncle from Zimbabwe. https://t.co/n8VBckz9zc

— Will Saletan (@saletan) July 31, 2018
[Image via screengrab]
Have a tip we should know? tips@mediaite.com