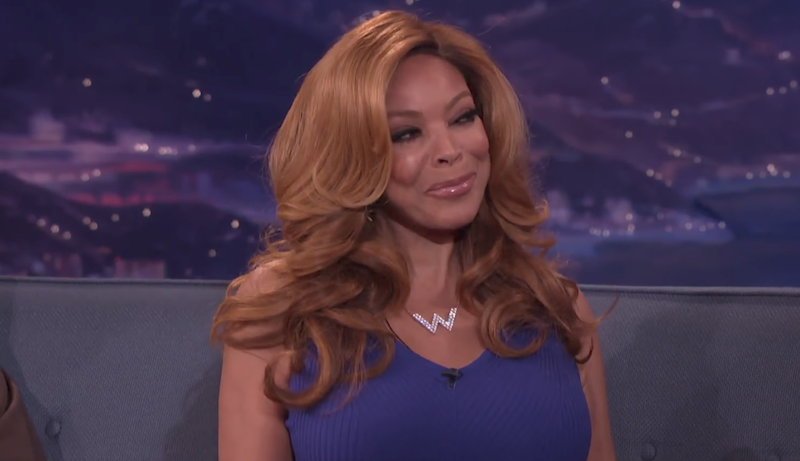 Wendy Williams, the 54-year-old host of The Wendy Williams Show, begins her "necessary, extended break" this week for health reasons — she announced on Twitter.
"Over the past few days, Wendy has experienced complications regarding her Graves' Disease that will require treatment," Wendy Williams' family members wrote in a statement. "Wendy will be under the strict supervision of her physicians, and as part of her care, there will be significant time spent in the hospital. Despite her strong desire to return, she is taking a necessary, extended break from her show to focus on her personal and physical well-being."
In addition to dealing with her autoimmune thyroid disease, Williams is recovering from a shoulder fracture that "hurts like hell" which she had delayed treating until now.
"In the key place where the fracture is, and trying to scurry around and do too much, I am now paying the price," the host wrote on Instagram last month after viewers noticed her stumbling over her words on air. "I've never taken a pain medication in my life (except when I got snatched over 20 years ago) until this week."
That episode led to Williams' initial break from work. A spokesperson first announced from her Twitter page that she would return on Monday, Jan. 14; then, that date was extended to Monday, January 21. Now, according to her syndicator, Debmar-Mercury, her show will air past episodes this week and produce original episodes with "a variety of hosts" starting the week of Jan. 28.
"We wholeheartedly support Wendy in this decision to take the time she needs and we will welcome her back with open arms the moment she is ready," Debmar-Mercury wrote in a statement.
Have a tip we should know? tips@mediaite.com