White House Press Corps Demands To Know If Obama Will 'Get In The Water' In The Gulf (UPDATE)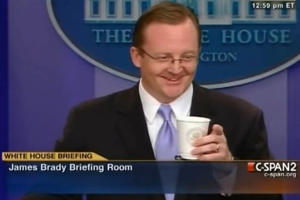 President Barack Obama is scheduling a trip to the Gulf of Mexico to check on the seemingly endless ordeal that is the BP oil disaster (remember that?)– a trip that, depending on what the President does down there, could have many political and, for the people of the Gulf, cultural repercussions. The event the White House Press Corps want to see the most? The President, in his swimwear, flopping around in the water.
Yes, it's Friday, and reporters really can't handle any more policy, please. Instead, they proposed changing the topic to whether President Obama has "any plans to get in the water" once he gets to the Gulf. Press Secretary Robert Gibbs seemed, at the very least, a bit confused as to why this would even come up, stuttering through an explanation that, no, he doubts this will happen at all– "but stay tuned!"
A different reporter then explains to him that the press would like the photographs of the president swimming, to which Gibbs replies, "Are you guys bringing your suits?" After this, a cacophony of comments that would not seem out of place in an elementary school classroom rung out. "I would bring my suit!" noted one reporter. "Are there going to be pictures?" asked another. "Why would you just tell us?!"
Gibbs, playing the schoolteacher, finally calms the group by noting that, while, "I know it's Friday and we have to preview whether or not the president will go swimming," but "you guys maybe get together to figure out what would appropriately check the Aquaman box."

Update: He did!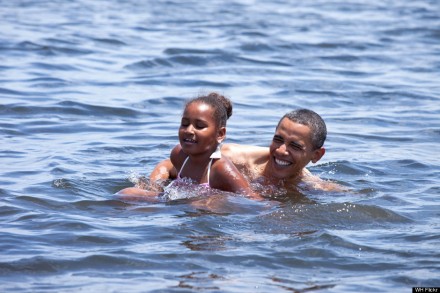 Video via C-SPAN below:

Have a tip we should know? tips@mediaite.com