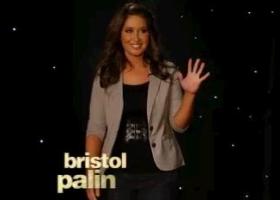 The new cast of Dancing With The Stars has been announced, and it sounds like it will be a redefining year for the word "stars."
Not that there isn't fantastic trainwreck potential here – it could end up being the highest rated season ever. But out of these 12 contestants, which "star" is the least famous?
Obviously, this depends greatly on how you define "fame." For the purposes of this post, let's say it is, broadly, a discernible and purposeful contribution to the public arena. So while it may not take a ton of talent to judge America's Got Talent, it ups David Hasselhoff's fame points. Meanwhile, his embarrassing drunk hamburger floor video doesn't garner him any points, no matter how many people saw it.
We can group this into three categories. First, those who definitely are not the least famous:
• In the wake of his epic roasting, Hasselhoff's star power is clear. Jennifer Grey and Florence Henderson haven't been famous in awhile, but they once were movie stars so they're set. Brandy has had a strong career in music, film and TV before turning to the reality world with her sex-tape-star brother. But she's ok. Kurt Warner has been an NFL MVP and Super Bowl winner.
Not the least famous, but…:
• Rick Fox played several seasons in the NBA, but he doesn't have much crossover appeal (although the ladies will love him.) Michael Bolton was a famous R&B singer, and is now a famous punchline and Initech employee. I've never heard of Kyle Massey but I bet my younger sister has. And honestly, Mike "The Situation" Sorrentino has officially surpassed his 15-minutes and entered into incomprehensible but undeniable semi-fame.
Potentially least famous:
• Audrina Patridge is the Hills star who's famous for starring in low-budget horror movies. Just kidding, she's the Hills star famous for being hot. She didn't make our "reality stars who became actual stars" list, which isn't a good sign. Margaret Cho is a comedian. I mean, she's been in TV shows? And then there's Bristol Palin. Would it be rude to say she's most famous for almost being potential reality TV star Levi Johnston's wife? She's Sarah Palin's daughter. But none of these count toward "fame."
We'll give the award to Margaret Cho. It would be awkward if the winner was the person the most people (see: cable news) are talking about.
Here's ABC's breaking news announcement about the new cast of female contestants:


—–
» Follow Steve Krakauer on Twitter
Have a tip we should know? tips@mediaite.com