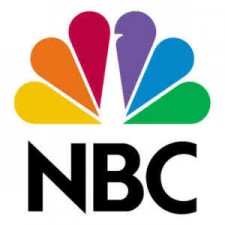 The New York Times, in its cover story, has a hell of a good time painting Jeff Zucker into a corner. To be fair, he doesn't help himself by blaming the media spotlight for his current predicament. When he tells the Times that people today like a "soap opera" he must somehow miss the irony of the fact that NBC (and MSNBC, CNBC and BRAVO) all traffic in "soap operas" of one sort or another. But never mind that – even if Zucker is wearing the black hat in all this – the blame for NBC's predicament goes back to the GE management, and a fundamental lack of understanding of the evolution of the media business.
Blaming NBC/Universal for the bottom line of the Broadcast Television Network would be akin to blaming Verizon for the revenues coming from the their income from corner pay-phones. It may be that the cell phone had something to do with the decline in the phone booth. For NBC, a little thing called cable may have played a part.
NBC's network business is built on an old business model. A model that required over the air signals, rabbit ears on tube TV's and local affiliates. And that model has been clearly on its way out for the past 25 years (CNN's first broadcast was June 1, 1980). The unfortunate thing about the NBC story is that overall, they got it right. They saw cable coming, launched a number of channels – grew the cable side of the business effectively, and created a ton of value in MSNBC, CNBC, SyFy, Oxygen, USA Network, Bravo, and The Weather Channel.
What they didn't do right was evolve the core brand into a twentieth century model that could survive the inevitable shift from over the air broadcast to cable. And along the way – their ownership of the 14 O&O's (owned and operated stations, including New York, Los Angeles, Chicago, Philadelphia, Dallas, San Francisco, Raleigh-Durham, Miami, Washington D.C., Birmingham, Columbus, Hartford, Providence and San Diego).
The writing was on the wall. Local had been driven by a feed of national programming from the network. Now the audience was being carved up in to smaller and smaller slivers as cable, DVDs, satellite and VOD all offered folks new and different ways to get programming. The launch of NY1 in 1992 could well have been the loudest warning shot – with cable painting a target on locals last point of differentiation – local news.
But NBC continued to soldier on – trying to compete both with quality programs and low-cost newsmagazines, and fighting for a piece of a diminishing pie of both viewers and ad dollars, even as cable continued to make in-roads. For example, in 1992 NBC had not one but two prime-time newsmagazines on the air, Dateline NBC (Tuesday at 10pm) and Here and Now (Saturday at 8pm). By 1994, NBC had 2 hours of Dateline on the air, Tuesday at 10 and Friday at 8pm. The 1995 season had three hours of Dateline – Tuesday at 10, Wednesday at 9 and Friday at 9.
With a 30-year head start, and a clear danger to the network business, NBC continued to manage the business season to season, putting out fires and trying to stunt with old hit shows (as Fred Silverman rightly points out in the Times article). But NBC ducked the hard choice. That would have been investing in local – turning the freestanding O&O's into vibrant local news operations no longer shackled to the programming feed that came from the mothership. NBC could have been the 'big tent' event engine that drove content to the cable nets, shifting from a programming service to, in essence, what USA network was – and event driven cable network. But to do this NBC would have had to significantly shift its relationship with both its affiliates and its O&O's. Instead, NBC is being forced to make prime time programming decisions based on a potential mutiny by its O&O's, unthinkable in the days when the Network treated its affiliates like serfs and created a virtual money machine for the stations that were able to re-broadcast the network feed. Those days are now long gone.
Which brings us to Leno.
Jay Leno and NBC together made a fatal decision. In a world of time shifting, on-demand content and audience empowerment, they misread the ratings and believed that Jay's audience was loyal to him and his show.
They thought that Jay's audience would simply change habits. They were wrong. On all counts.
The TiVo, it turns out, doesn't so much make audiences proactive as it makes them flexible. Sure, I'll watch the 6pm news at 6:30 (timeshift) but certain things that appear 'live' like Leno just don't make sense in the Drama Slot. Ouch, that's a tough lesson to learn with so much at stake. Clearly the guys at Comcast know the score – they know that NBC was never the core value of the transaction – but they can't be happy about seeing this much negative press around what was supposed to be a 'crowned jewel' acquisition. The math may not change, but perceptions do matter.
So here we are. Below the public perception – NBC is a strong collection of assets, and Comcast is right to see it as a good fit. The Leno situation is the legacy result of NBC Network not making hard choices about its role as broadcast TV network, and while not material, certainly isn't the story that NBC wants to have out right now.
That's the thing about soap operas – you can make good money on them with show's like The Biggest Loser, it's just no fun when the media decides to make your internal issues into the soap opera of the day. Those of us in glass houses better not have a TV camera pointed at them.
Steve Rosenbaum is the CEO of the video platform Magnify a former magician, and an innovator in the new media space.
Have a tip we should know? tips@mediaite.com