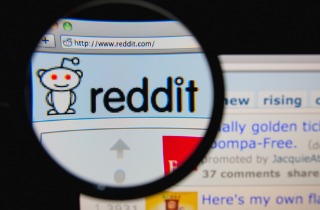 Reddit has faced numerous allegations and questions on its speech policy following the departures of Victoria Taylor and Ellen Pao. Founder and CEO Steve Huffman has recently said that Reddit was never meant to be an unrestricted "bastion of free speech", and on Thursday, he held an AMA (Ask Me Anything) to announce a new series of regulation policies.
Huffman's statement described Reddit's goal of being "the front page of the Internet", and how he has repeatedly tried to balance the need for free speech with the banning of hateful or problematic comments:
As Reddit has grown, we've seen additional examples of how unfettered free speech can make Reddit a less enjoyable place to visit, and can even cause people harm outside of Reddit. Earlier this year, Reddit took a stand and banned non-consensual pornography. This was largely accepted by the community, and the world is a better place as a result (Google and Twitter have followed suit). Part of the reason this went over so well was because there was a very clear line of what was unacceptable.
The statement went on to elaborate on the site's new NSFW (Not Safe For Work) tag, which will be applied to content that "violates a common sense of decency" according to it's new policies. "This classification will require a login, must be opted into, will not appear in search results or public listings, and will generate no revenue for Reddit," Huffman wrote.
Huffman concluded by saying that the new policy would simply act as a reinforcement of previous rules, and will more clearly define what content or subreddits will be banned.
You can see Huffman's full statement and AMA here
[h/t The Observer]
[Image via Screengrab]
Have a tip we should know? tips@mediaite.com