Sarah Silverman Upset With Democrats After Eighth Graders Expelled: 'I Worry What Liberal Has Become Is Becoming Antithetical To Its Cause'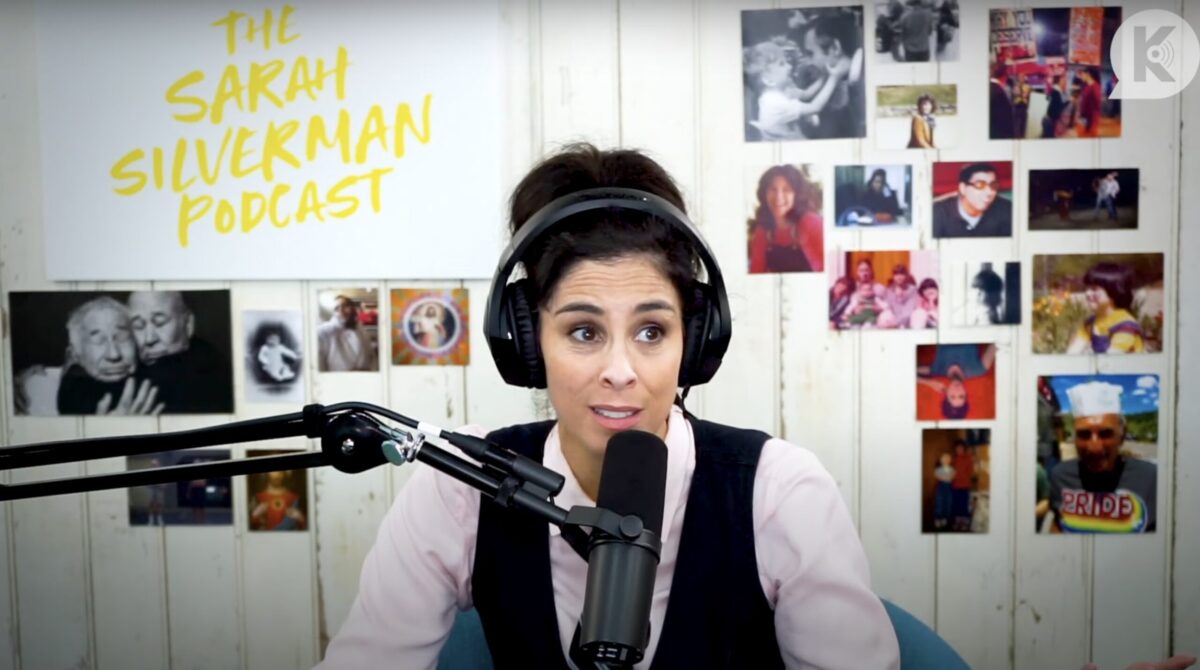 Comedian Sarah Silverman's displeasure with her own ideological side is continuing after children at her friend's child's "liberal" school were expelled for making a list ranking students by their popularity.
"I can't stop thinking about this," Silverman said on the latest edition of The Sarah Silverman podcast.
"This story made me so sad because it's just what I'm seeing happening with liberals and progressives," Silverman continued. "I worry what liberal has become is becoming antithetical to its cause."
The list, according to Silverman, rated everyone from most popular to least.
"It's not nice, of course," Silverman said. "But it is a part of how children develop. These misguided attempts of figuring out where do I fit. Where am I in this picture? It's very usual of behavior at that age."
Silverman said this list should have been used as an example to help the kids grow, not a reason to expel them.
"I mean god, what an opportunity to teach them about why you had that impulse, and who you hurt," Silverman continued. "Give them detention, punish them. But expulsion? There needs to be, especially, and critically for children, a path to redemption when you make a mistake. It's such a fucking teachable moment."
Silverman concluded that this school cannot consider itself liberal anymore after expelling these students.
"You are not progressive if you'll not allow children with developing minds — if you allow them no room to progress for progress. You can't call yourself progressive if you're kicking kids out of school for navigating childhood poorly."
Listen below via The Sarah Silverman Podcast
Have a tip we should know? tips@mediaite.com